J. M. Ross
Maker
Wild Bunch SSS
(Silver Sam Slant)
WB SSS Holster
· Originally made for 'Silver Sam', the combination was too good not to keep.
· Holster stands away from body further and has slight 'kick out'
· Full skirting with a flared base for stability.
· Holster can be made with or without band
· Blends the performance features of the WBIII with the full coverage of a WBII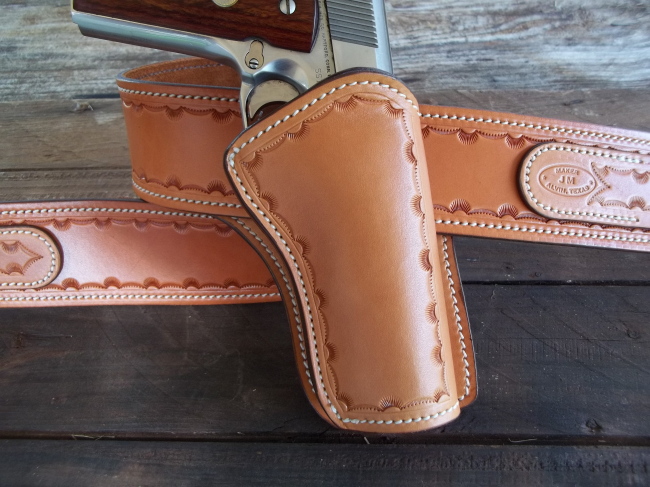 Natural Saddle Tan for 'Griff'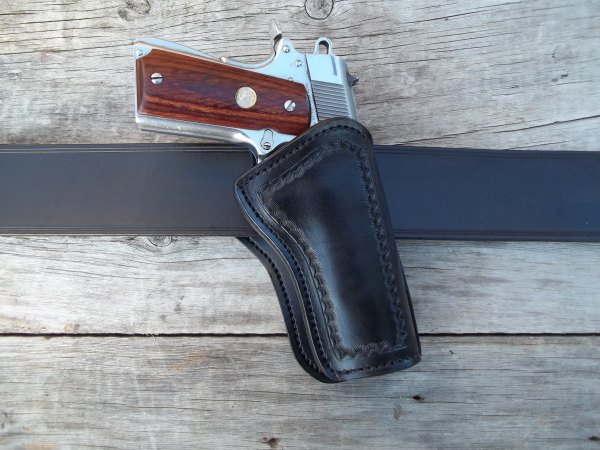 Black with border tool #3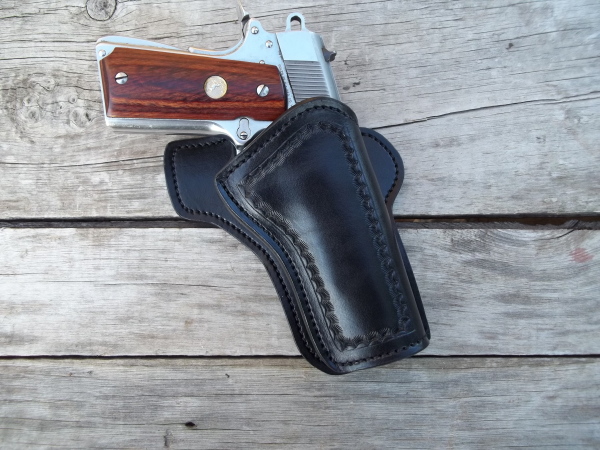 WB SSS features a wide base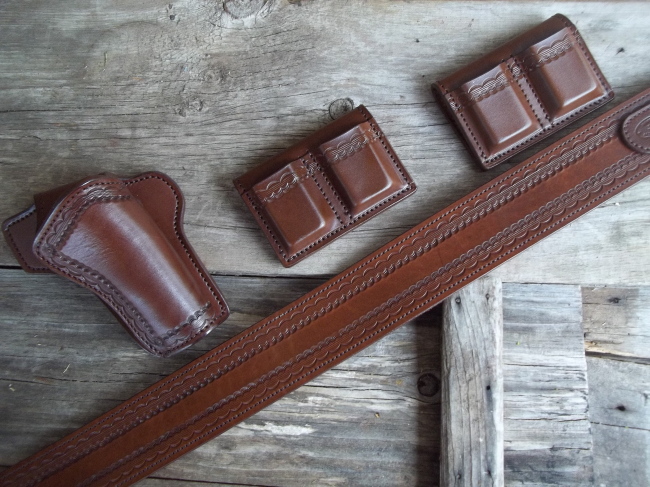 WBSSS in dark brown with Schofield Border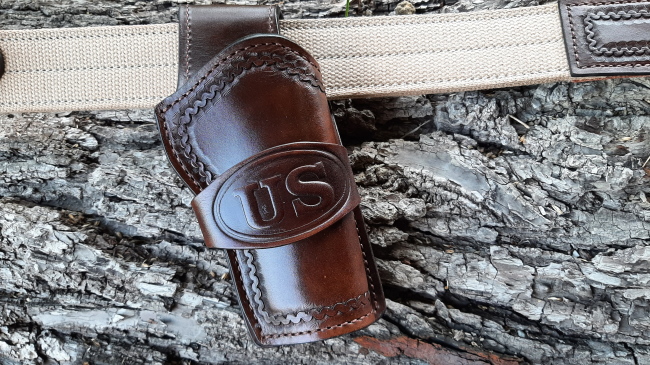 WB SSS with Extra Drop, displaying new US embossed strap
in Havana brown. This can be on any holster and we do have
the 'CS' version as well.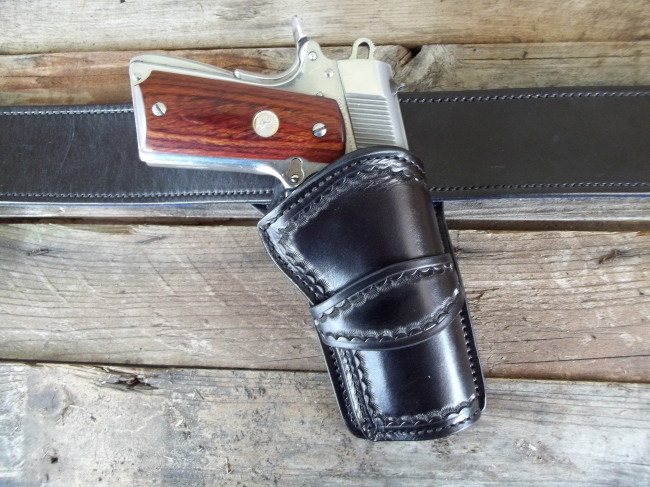 WBSSS extra drop, new profile about 2 inches lower