J. M. Ross
Maker
Cheyenne Ranger Holster
We took the best of two of our holsters to create a new style of holster. This holster features the look and cut of the Cheyenne holster style and combines this with the drop features of a Ranger holster with an exposed trigger guard. Our own "Cheyenne Ranger" SASS 48747L represents the best of cowboy shooting and we hope this holster is a credit to his name.
Features:
· Traditional styling with more modern cut pouch, two straps in Cheyenne style

· Leather lined, double layer of 6/7 oz. premium leather

· Straight draw

· Locking piece to hold holster in place on belt

· Customer can customize to personal tastes

· Made left and right strongside
· Standard height and added drop (about 2 inches)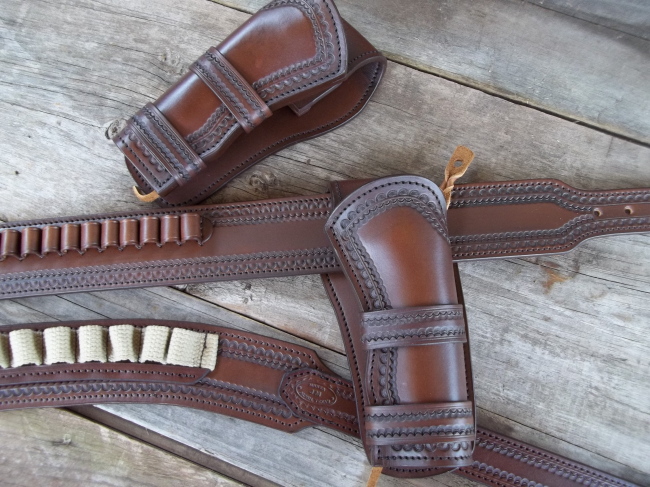 Full rig in dark brown antique for 'Mezcal Mike'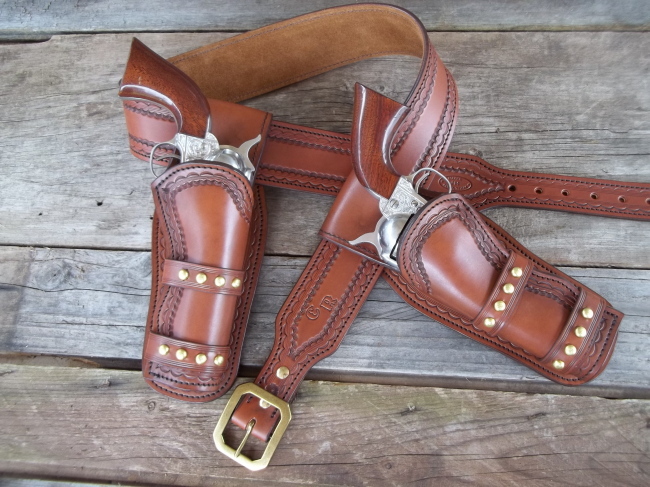 Cheyenne Ranger: A very special rig in antique light chestnut finish.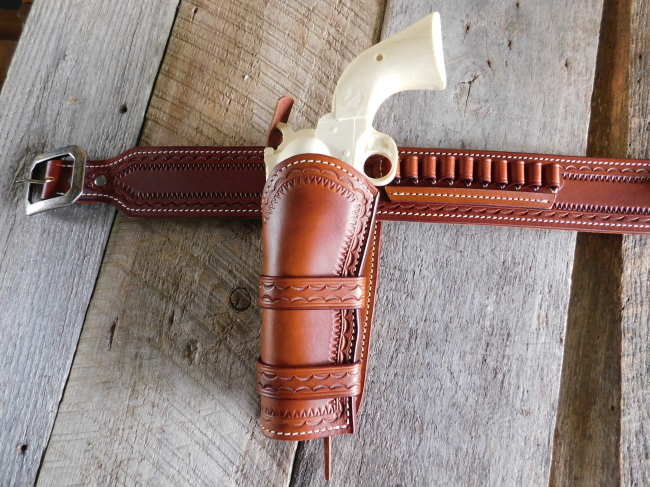 Fine example of Meana border in Russet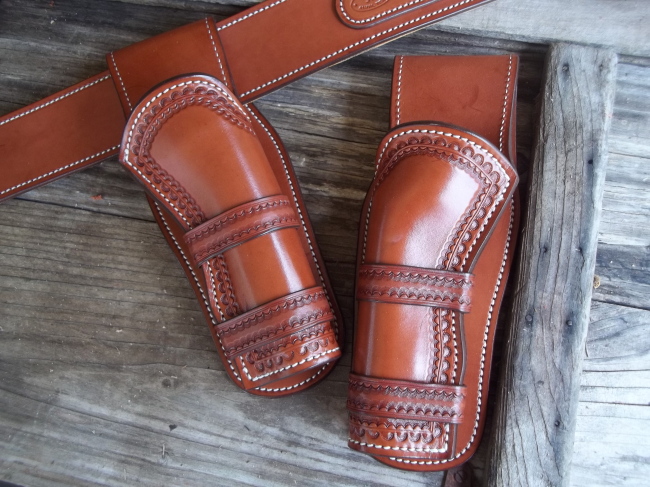 Double rig in Light Chestnut with Abilene border, $460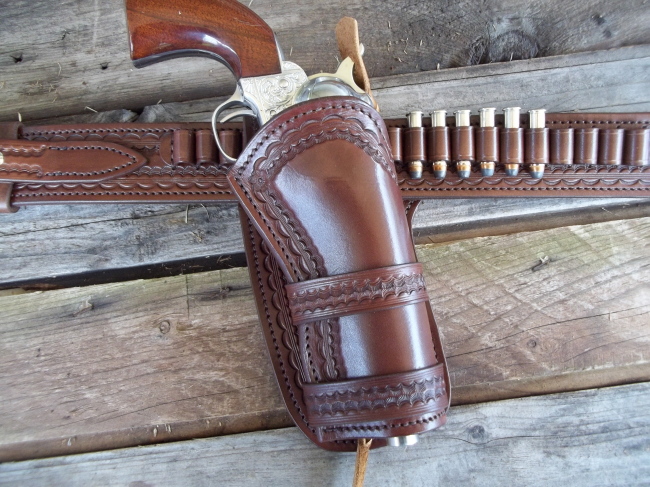 Cheyenne Ranger cross draw, high ride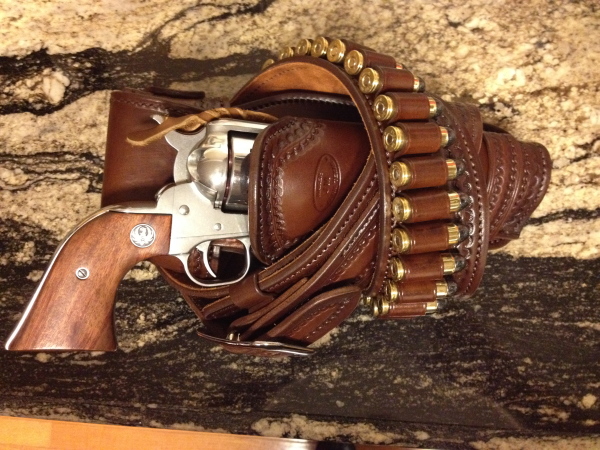 This is how Manning Drake is packing iron with his Cheyenne Ranger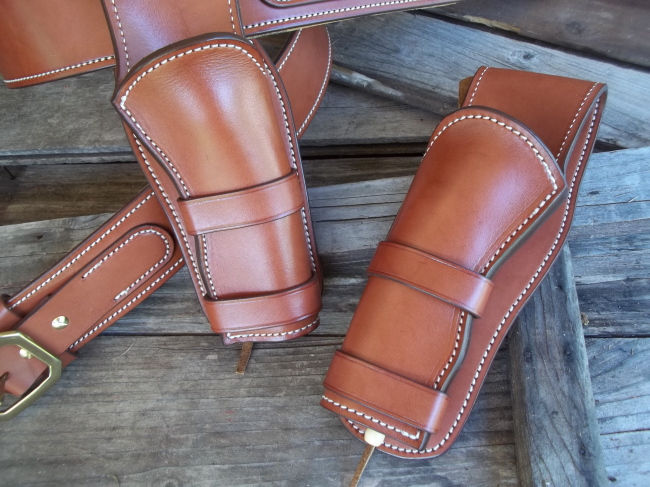 Plain double rig in light Chestnut, $410