As of April, 2022 we are currently heavily backlogged
and all orders are taking additional time. NEW work should expect
a 6 month wait until the current work is cleared,
pending orders will be completed as quickly as possible.
J. M. Ross
Maker
(423) 754-1285
Cowboy Comp II Holster
Features:
· Lower drop version of Cowboy Comp
· Leather lined, double layer of 6/7 oz. premium leather
· Muzzle forward design
· Stands away from body and grip angles outward.
· Locking piece mated to belt for solid platform
· All Color and Borders available
· Made left and right, can be mated to standard Comp for cross draw as well
· Narrow base and full skirt to muzzle
· Top of Grip just below the top of the gun belt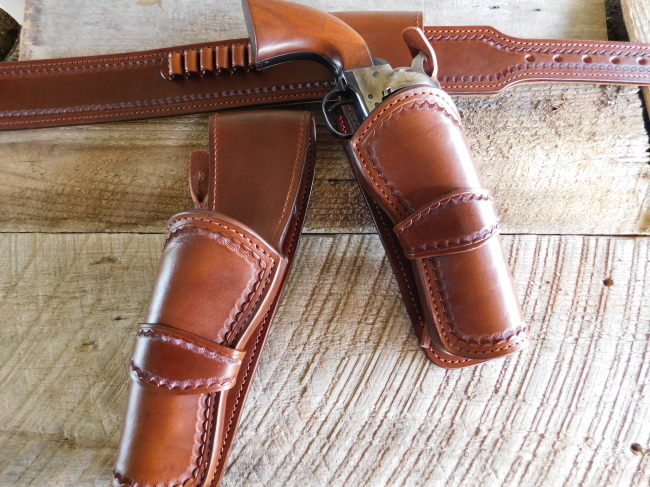 Comp II gives lower drop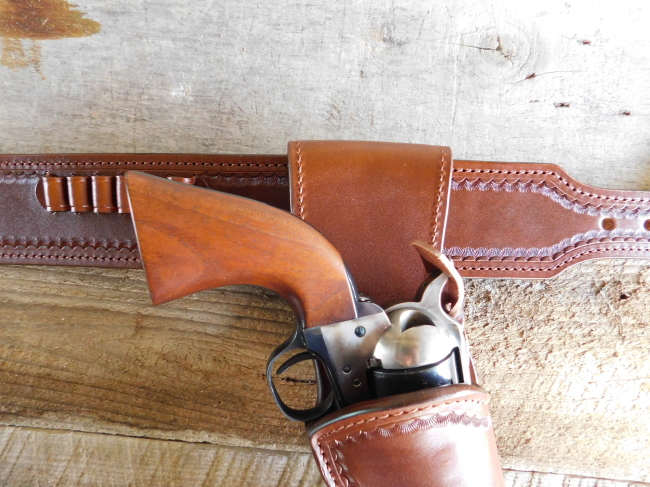 Straight on photo displays B-Western legal drop of Comp II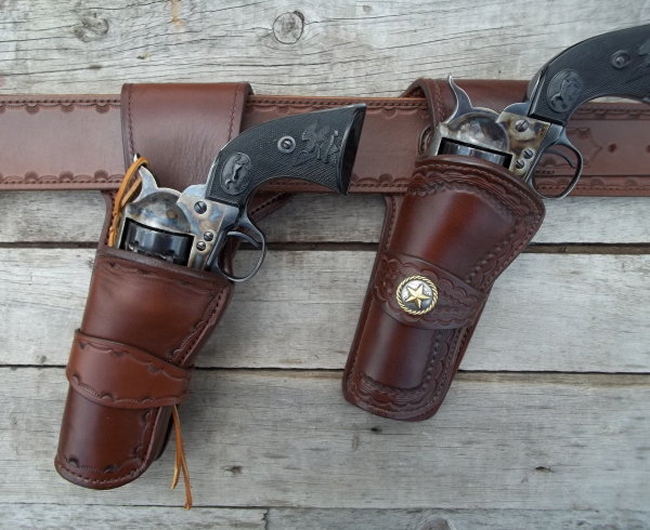 Cowboy Comp II on the left compared with Cowboy Comp (right)