J. M. Ross
Maker
Doc Holliday Holster
Features:
· High Ride speed holster
· Leather lined made with double layer 6/7 oz. leather
· Popular as a double cross draw model.
· Compact full feature holster
· Made left and right, or cross draw
· Muzzle forward design
· Available lined for retention in mounted events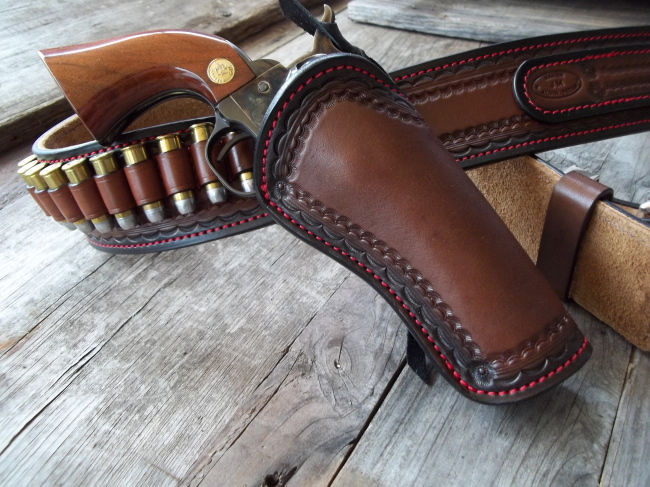 Schofield Border in dark brown and black shadow.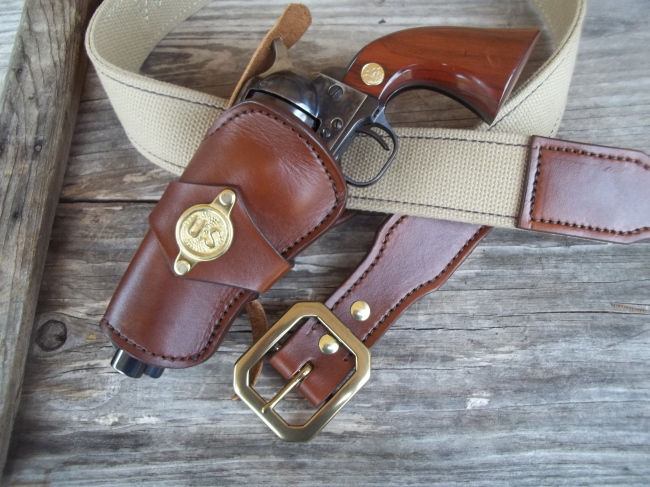 Dark brown Doc with "US" bridal plate on a tan canvas belt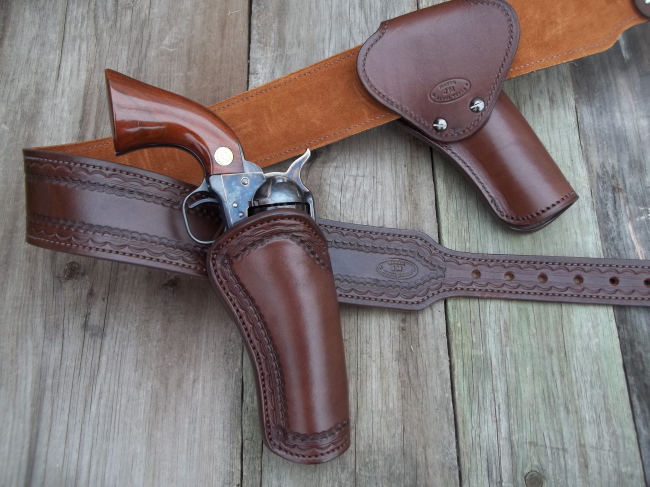 Doc with Schofield border in dark brown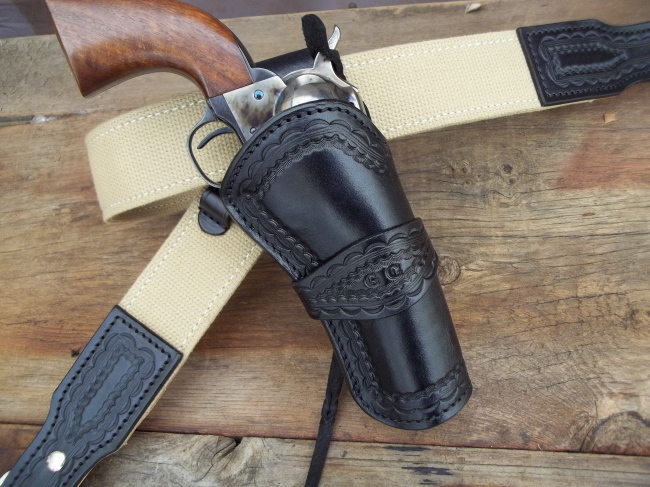 Straight draw Doc holster in black on tan canvas belt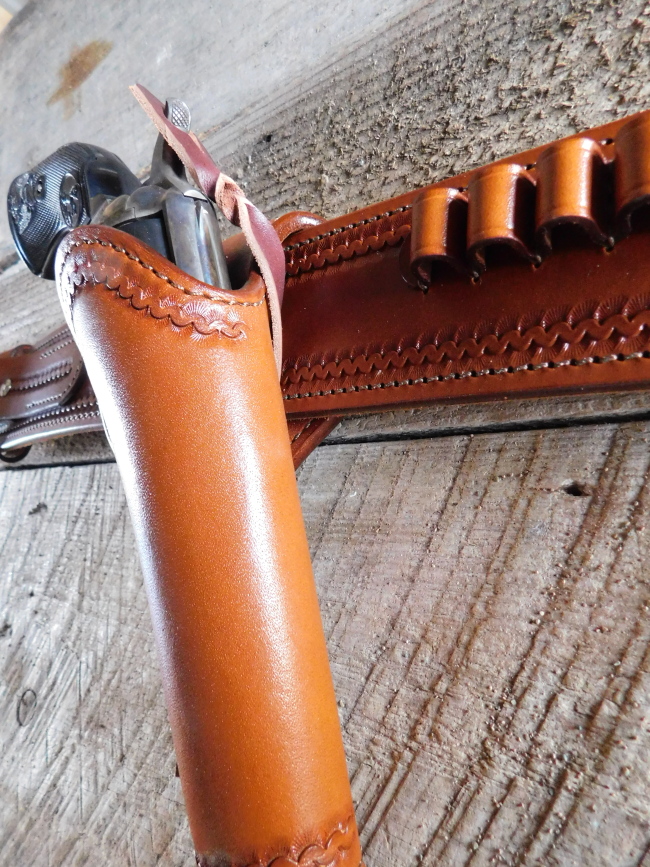 Front profile. Doc is close fitting and mated to the belt size.