J. M. Ross
Maker
Bando Belt
New design for shooters preferring a bandolier but have found limited adjustment in other designs. Thanks to Boozy Creek, Cherokee Deacon, Cotton Gloves, and Lucky Lead Pepper for their interest in this design here in the Southeast Region.
-Bando has full adjustment by use of buckle on back side
-Curve design provides comfort and ease of use
-Fully suede lined for comfort and quality
-Use of elastic loops makes shell retrieval effortless
-Compact design limits shell capacity to 8-10 shotgun and 3-5 rifle reloads
-Layout can be customized
-Size by overall length, or shirt size
-Pricing is the same as shotgun belts, $128-138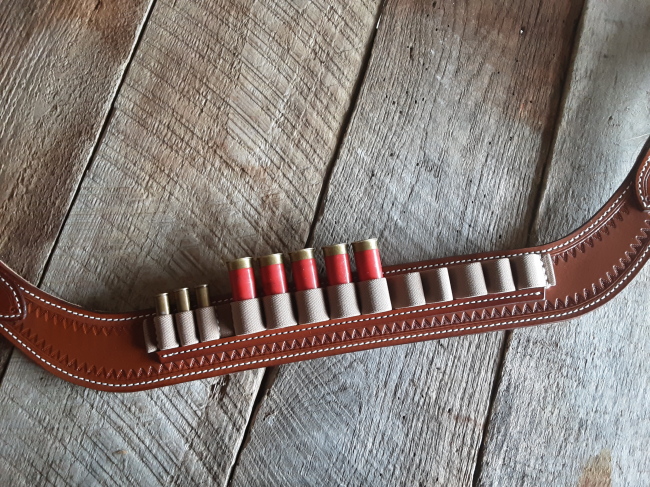 Light chestnut with tan elastic loops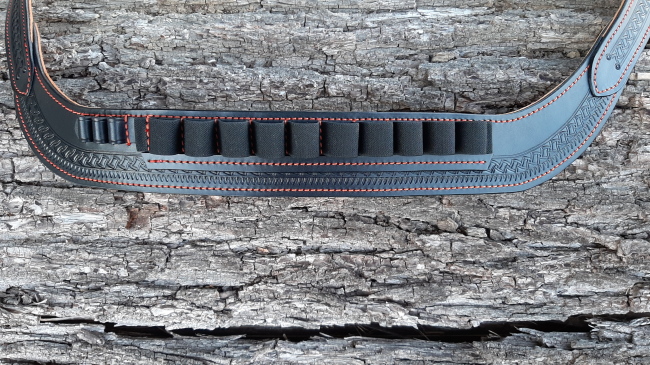 Bando belt for 'Tyrel Cody' in black with a touch of Tennessee Vol orange thread.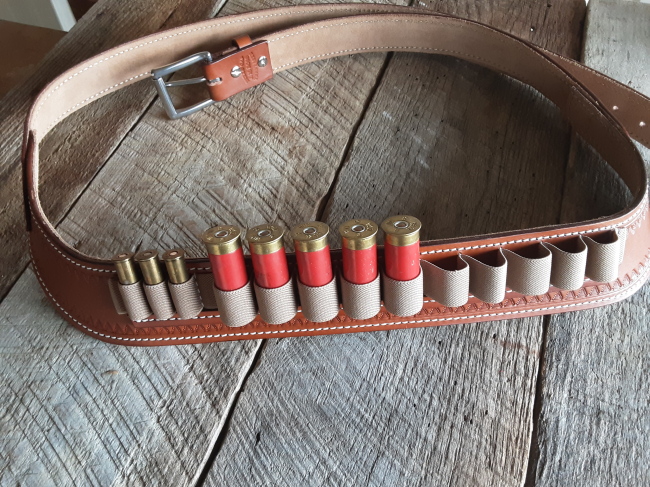 This Bando made for over right shoulder, roller buckle allows
12 inches of adjustment. Look for it at the Alabama State shoot
with Lucky Lead Pepper.