We stand for the flag, and kneel for our fallen brothers.
We are a family of public service and military and want everyone to know.
J. M. Ross
Maker
Express Holster
Features:
· Full feature competition holster
· Custom features
· Half skirt design, slightly lower than Cowboy Comp
· Leather lined, double layer of 6/7 oz. premium leather
· Muzzle forward for natural draw and re-holster
· Design is streamlined for movement
· Locking piece to hold holster in place on belt
· Premium hand rubbed oil finish
· Made left and right, or cross draw
Page 1 Continue to: Page 2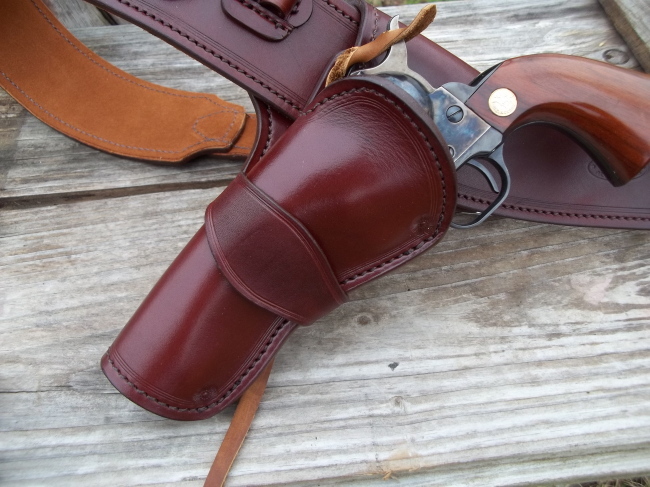 Mahogany for 'Shez A Pistol'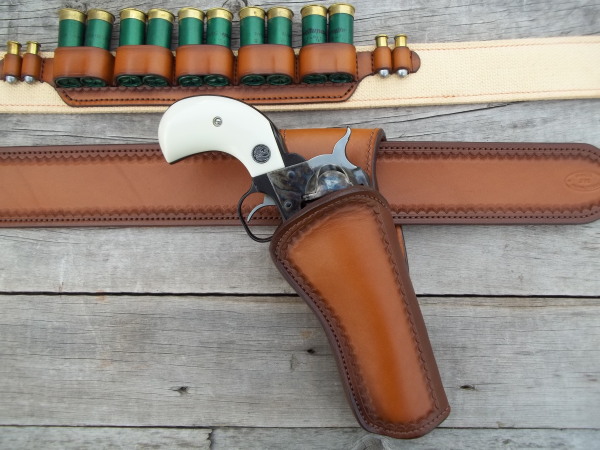 Light brown with dark brown Shadow, made for "Missouri Ruffian"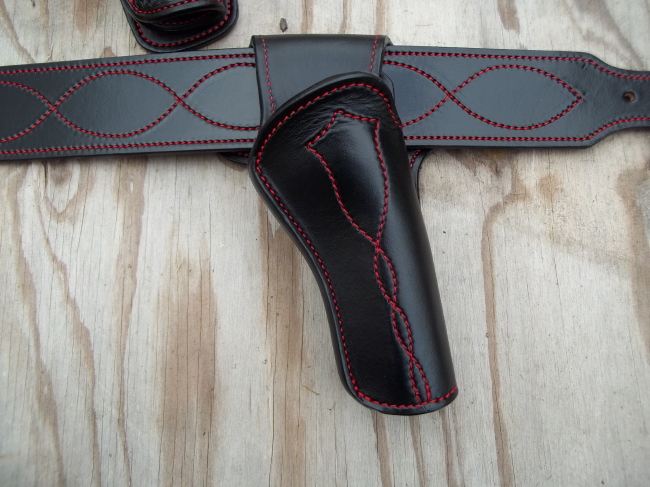 Express with Accent stitching

Dark brown oil, Express Saddle tool

Customize your holster. Wide base on left, or standard on
right. Amount of drop is also up to the shooter.

Dark brown, black shadow, Schofield Saddle tool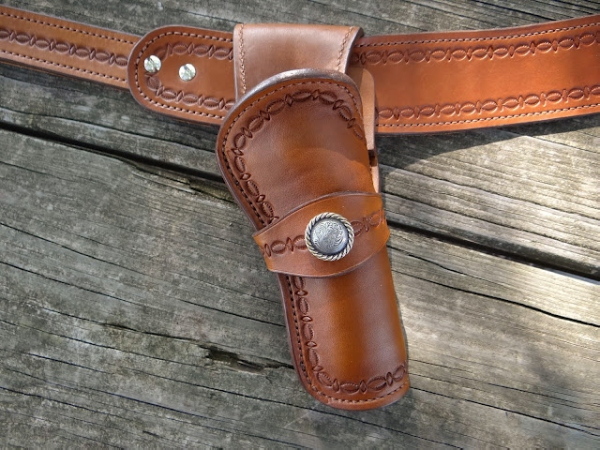 Light Brown with Southwest Saddle tool

Colorful B-western drop for 'Chili Petin'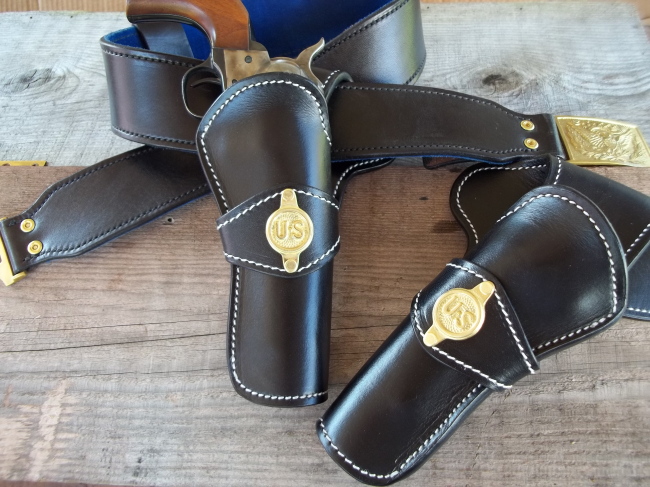 Create a period type military look that is for serious shooting.

Express holsters with standard drop (left) and extra drop (right)
Page 1 Continue to: Page 2