J. M. Ross
Maker
Express Holster
Features:
· Full feature competition holster
· Custom features
· Half skirt design, slightly lower than Cowboy Comp
· Leather lined, double layer of 6/7 oz. premium leather
· Muzzle forward for natural draw and re-holster
· Design is streamlined for movement
· Locking piece to hold holster in place on belt
· Premium hand rubbed oil finish
· Made left and right, or cross draw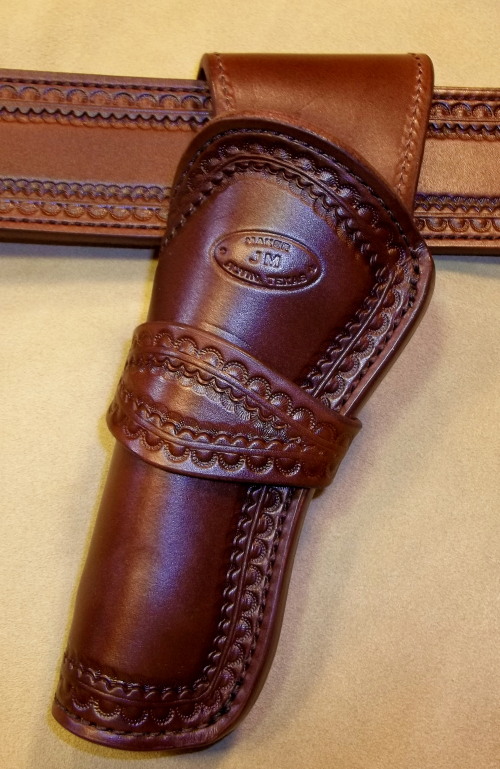 New profile for 2018 Express has more trigger guard exposure. Dark brown with Schofield Border.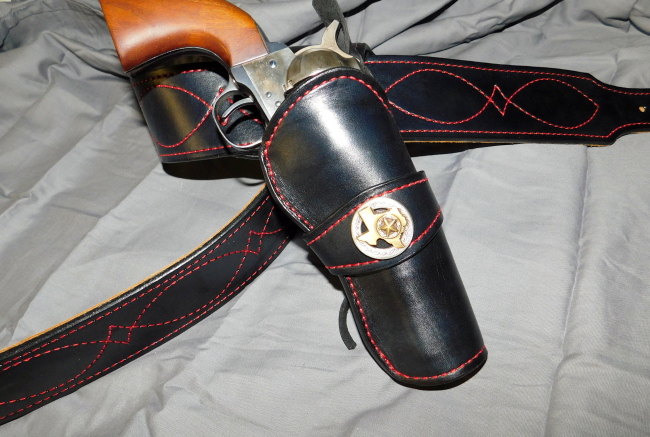 Profile of trigger guard with more aggressive exposure for 2018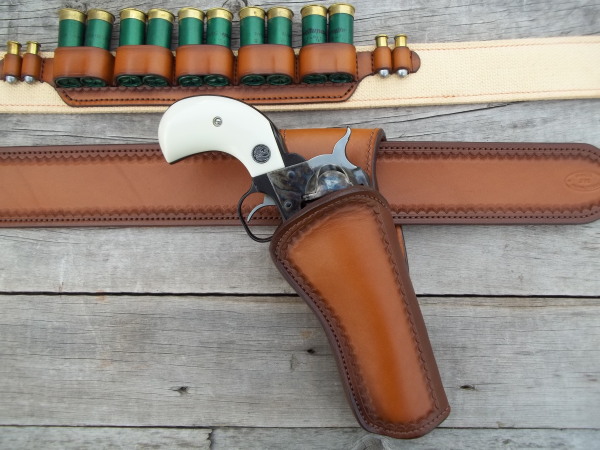 Light brown with dark brown Shadow, made for "Missouri Ruffian"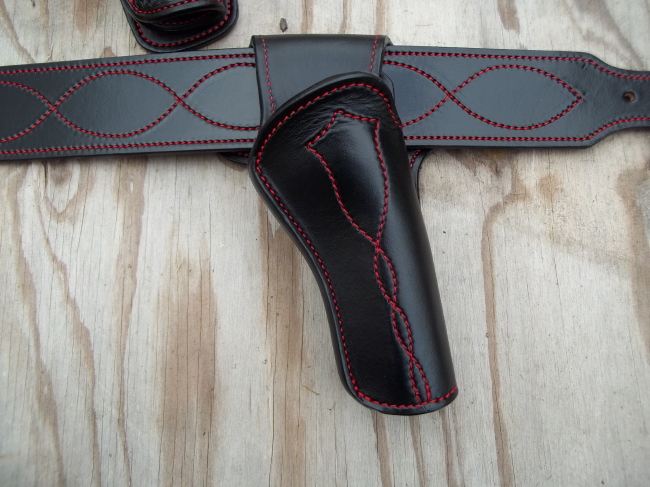 Express with Accent stitching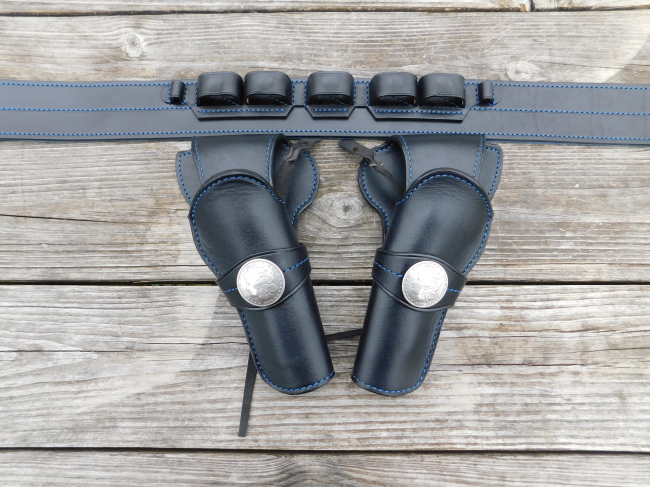 Thin Blue Line Express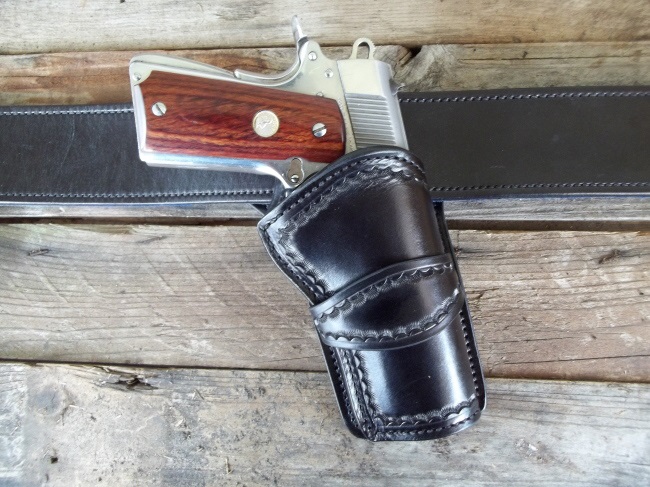 Dark brown, black shadow, Schofield Border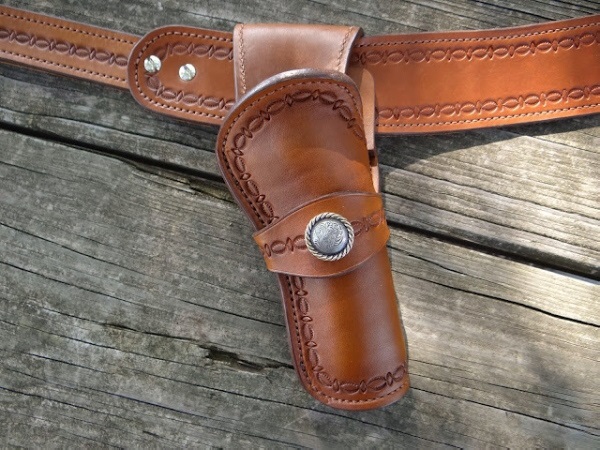 Light Brown with Southwest Saddle tool

Create a period type military look that is for serious shooting.