J. M. Ross
Maker
Border Tooling & Options
JML border styles are often based on tooling as seen in researching old west photos and gear. This tooling is not commonly seen on most current competition shooting rigs and is more common with Old West period holsters and we have given them unique names. We also offer several border styles that are more contemporary and may match other makers gear.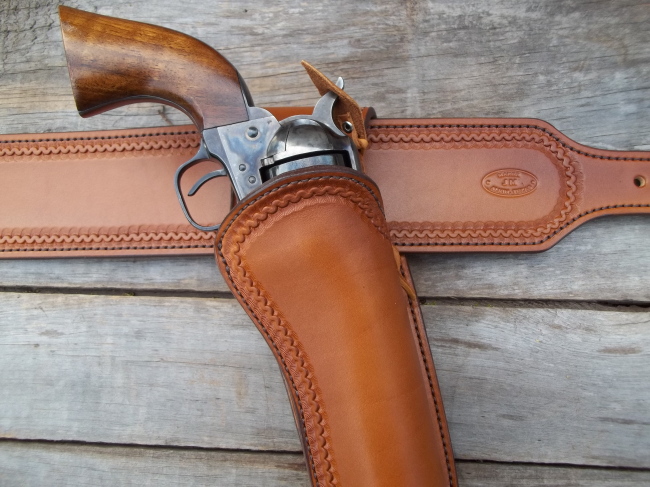 Serpentine border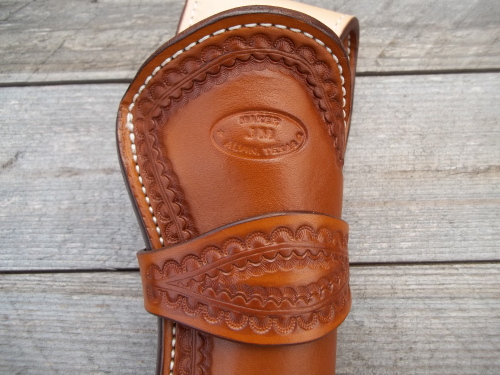 Abilene border (previously Express)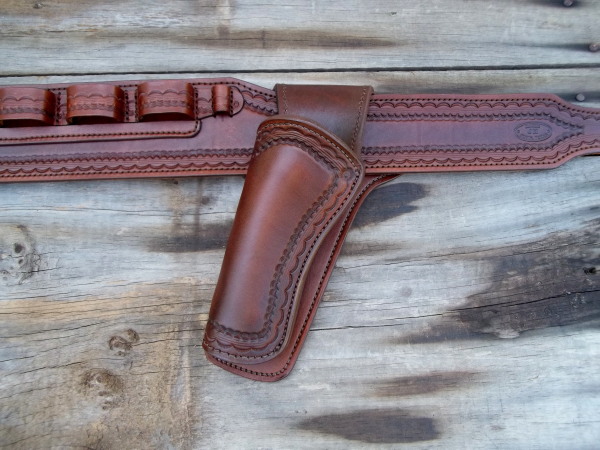 Schofield border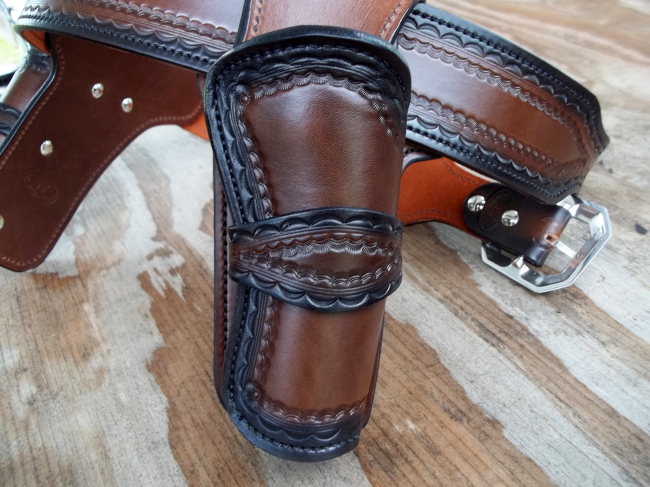 Schofield border dark brown with black shadow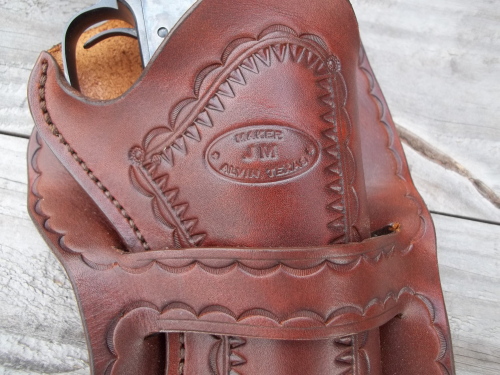 Meanea border (formally Cheyenne)
Standard Border Tooling is traditional styling and commonly used by many holster makers. Many patterns will match gear a shooter may already have and compliment other makers. Numbers 1, 3, and 4 are completed with antique tools we were lucky enough to have passed on to us.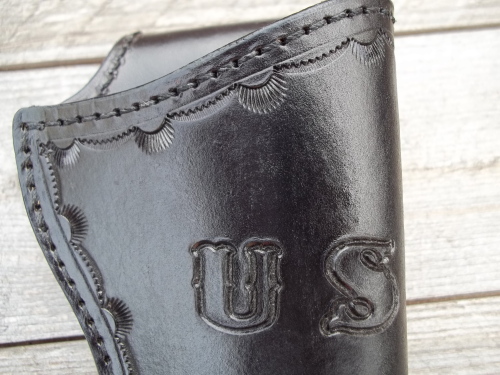 Style 1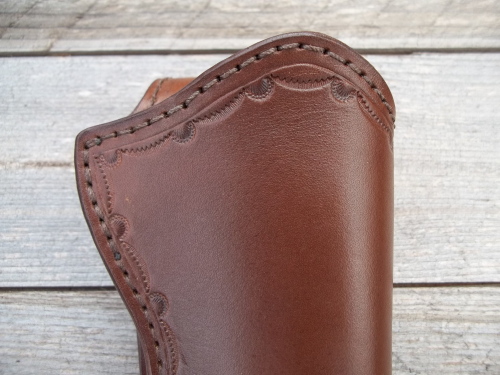 Style 2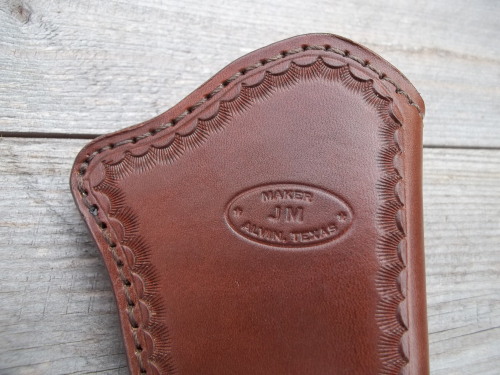 Style 3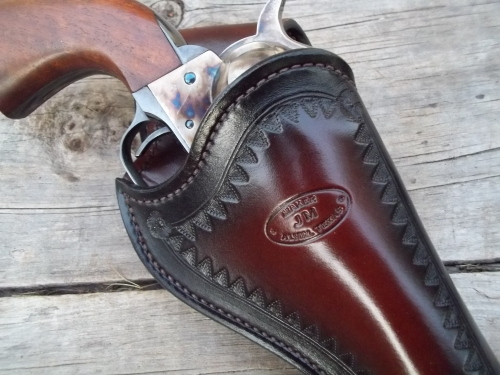 Style 5, with example of Shadow finish with dark brown and black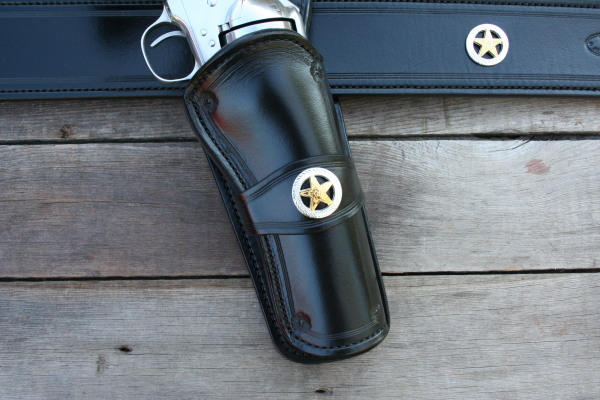 Style 6, 3 line border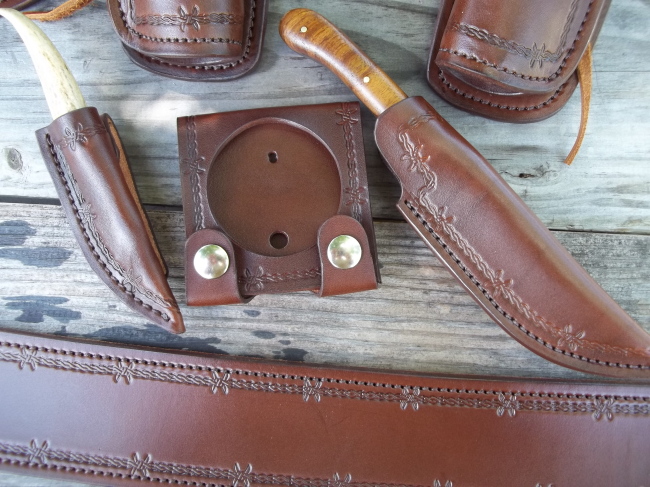 Style 7 (Barbed wire)
Stitching Styles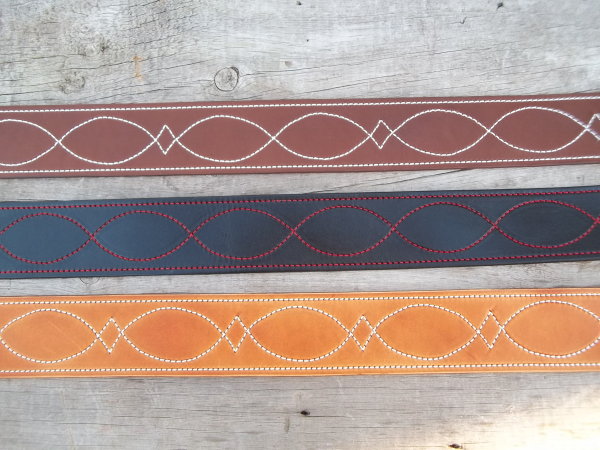 Lazy Stitch styles: Double Oval, Oval, Diamond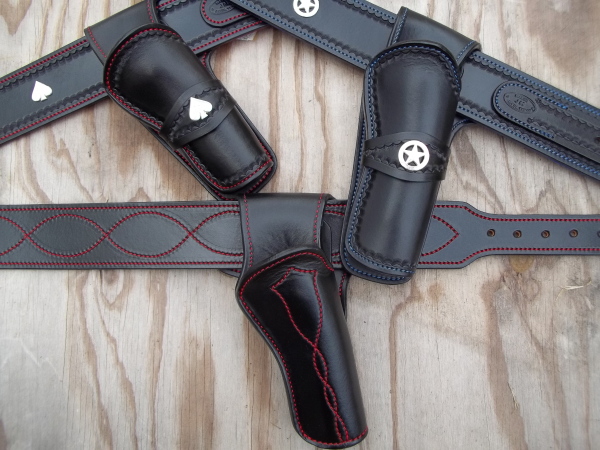 Thread color can add to your personal statement.
dye colors
We use premium quality leather oil dyes on all our products and acrylic sealers to protect them. Each piece of leather will hold color in various shades and there is no exact formula to produce the same shade every time. Sunlight and use will also change the color, and through use many shooters obtain an aged patina that only comes with time.

We will attempt to match any color for a customer when requested to go with existing gear or a desired look. We have matched many other maker's gear to compliment our customer's shooting gear. The photos and examples are labeled to display the color and tooling used on each piece. This is also why we choose to display high quality photos.

Holsters and rigs are available in the following dye colors:


Natural, no dye, sealed and will develop natural saddle tan over time.

Light brown – oil dye, slightly darker than a natural russet oil

Saddle tan – this is a no dye oil finish that will be a light tone that develops into a honey color.

Dark Chestnut - warm, antique brown

Medium Brown- spirit dye in a reddish tone that mellows to a dark tone with age

Mahogany – oil dye, rich reddish tones that hold color

Dark brown – oil dye, dark brown with occasional slight reddish tones, will lose reddish tones when black shadow is applied

Havana brown – Dark antique brown, near brown/black

Walnut brown – oil dye, dark brown without any reddish tones

Black – oil dye

Light Chestnut – Light tone, custom leather stain

Russet – Warm reddish tone, custom stain mix oiled to mellow tones


Rigs can be made

Two Tone

for a special look as well, with the billets, straps and loops in contrasting color.

We also offer a "Shadow Finish" that can take the two tone effect a step further for a true custom look. This technique will blend one color into the next around the edges of the gun rig.

You will see some colors listed that were custom made or being tried for the first time. There is no extra charge for these. They are newer and we do not have many examples or they were custom requests. We invite you to contact us with any special idea you may have in mind.

Thread Color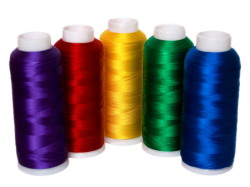 There is also the option of thread color when ordering a custom holster or rig. The thread can be blended to the leather color, or contrast for a unique appearance.
There are several colors available and there is no extra charge for this custom touch. Thread is in stock colors of brown, tan, black, red, and natural.
Others may be available if you have some special look in mind.
Hammer ties
All holsters can have hammer ties added to them at no additional charge. Our standard hammer tie is the twist braid shown, but we can also install a standard latigo loop if preferred. We do not punch holes in our holsters and these ties can be removed or installed easily.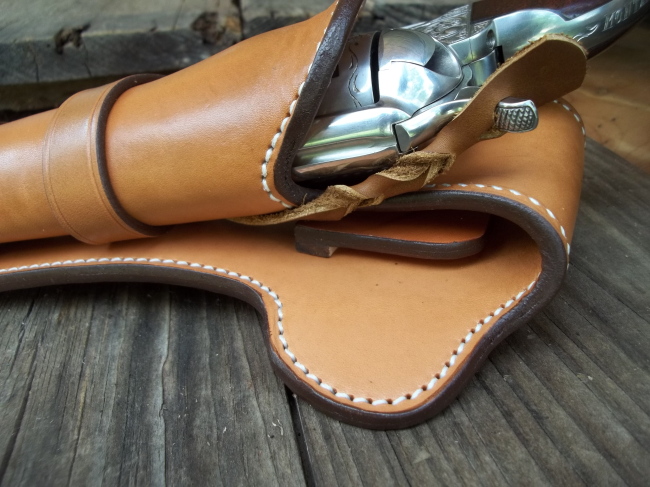 Twist braid hammer tie
Buckles
All belts can have just about any buckle style if we can locate a source. Our standard buckle is a 'clip corner' style and we offer a stainless steel roller buckle as well. Our brass and nickel buckles are solid brass, the Cody buckle is more decorative and a popular choice. Let us know if you have another style in mind we may have them on hand.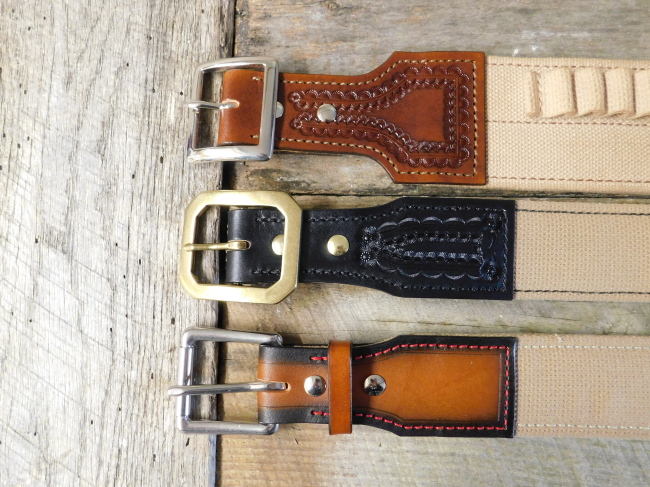 From top:
Nickel Garrison buckle
Brass Clip corner
Stainless steel roller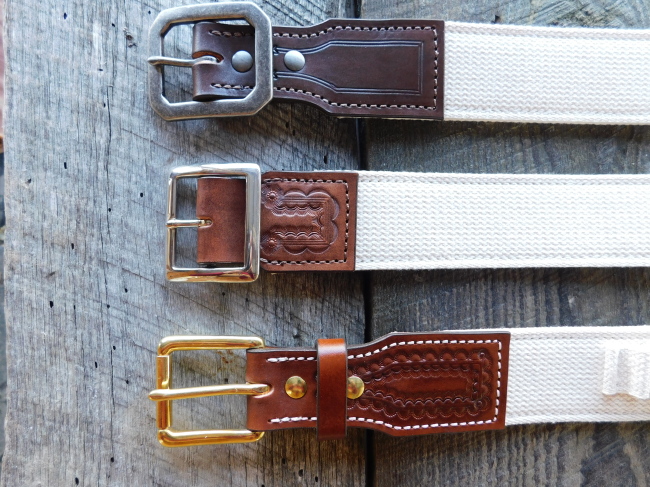 From top:
Antique nickel clip corner
Nickel Garrison Buckle
Brass Roller buckle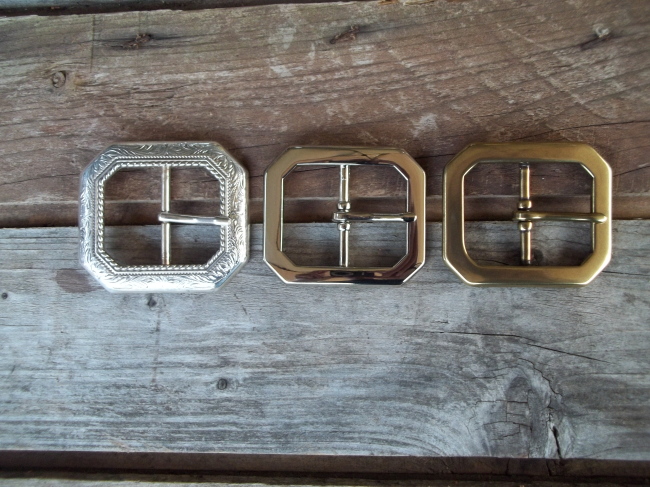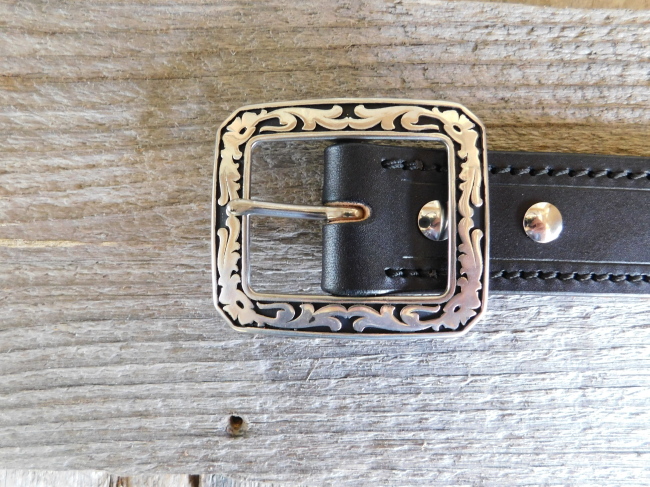 Stainless steel Clip Corner with black background (New for 2020)