J. M. Ross
Maker
Gunfighter Holster
Features:
· New for 2014
· This holster combines the function of our Cowboy Comp, with the Old West appearance of the Cheyenne holster.
· Muzzle forward design for natural draw and re-holster
· Trigger guard is exposed for speed
· Locking guide to hold secure on belt, wide base standard
· Customer can select any color or tooling style as with other models
· Made left and right, or cross draw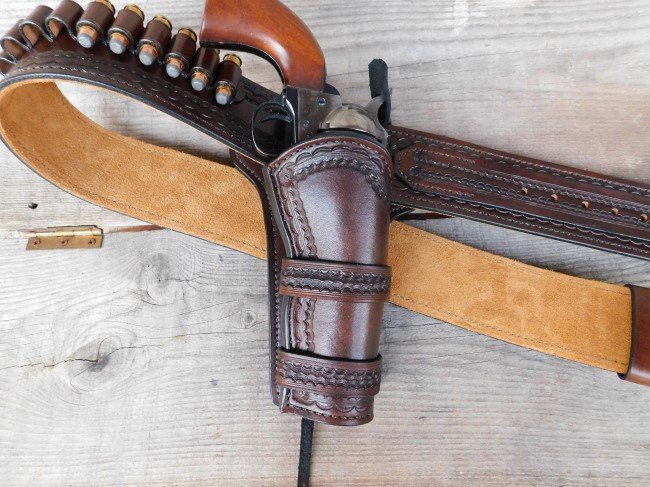 Warm, rich, Havana brown and Schofield border for 'Charlie Reno'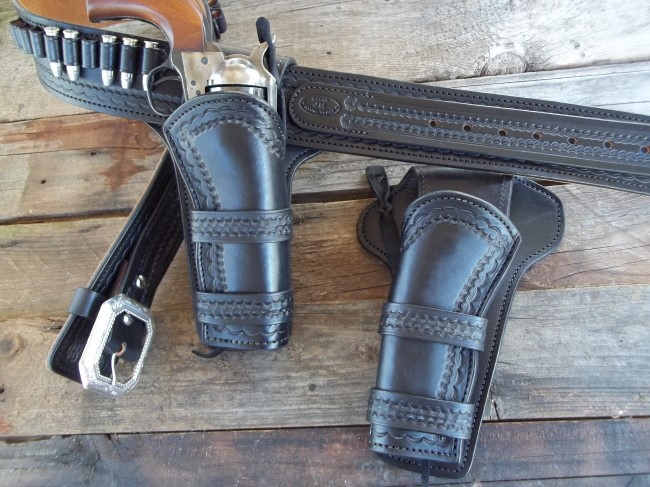 Black with Schofield saddle tool is hard to beat in a Gunfighter holster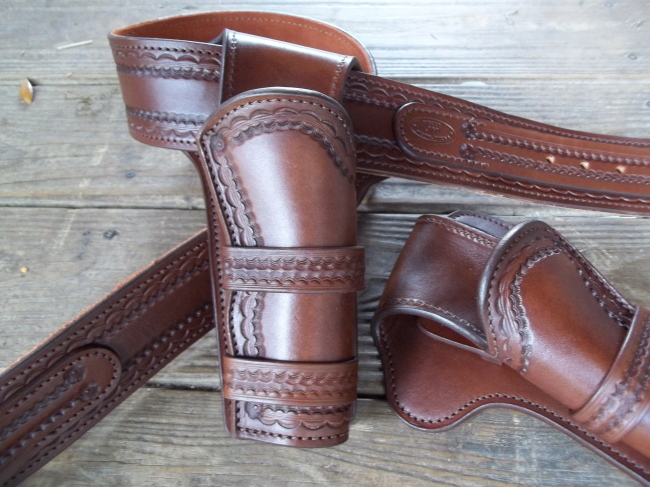 Dark brown Gunfighter for 'Slick McClade'
Congratulations to the 2016 Classic Cowboy SASS National Champion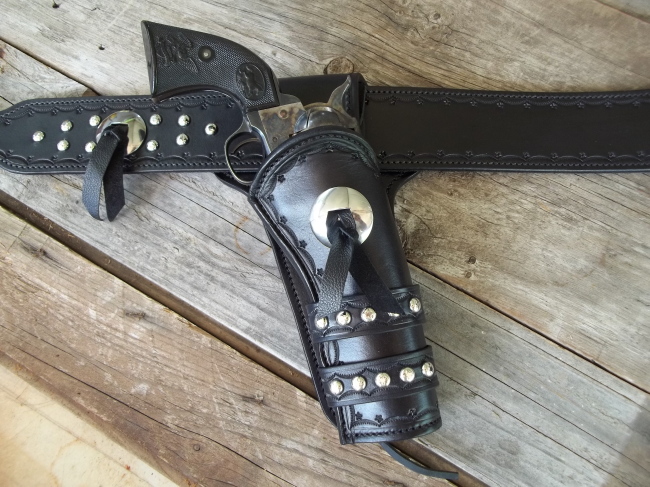 Gunfighter holster with 'Johnny Ringo' décor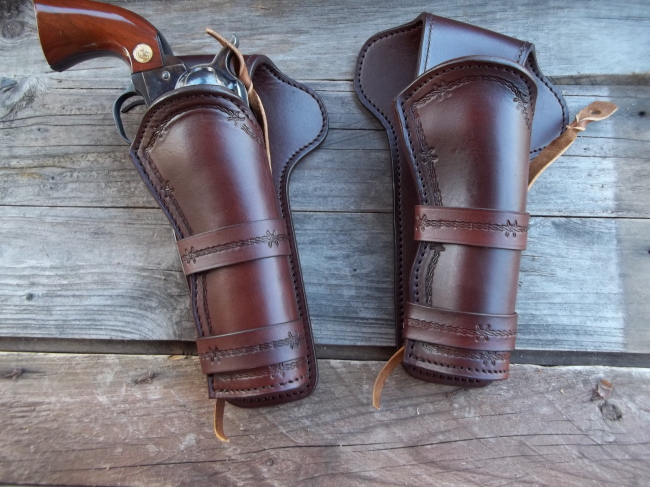 Gunfighter holster in antique dark brown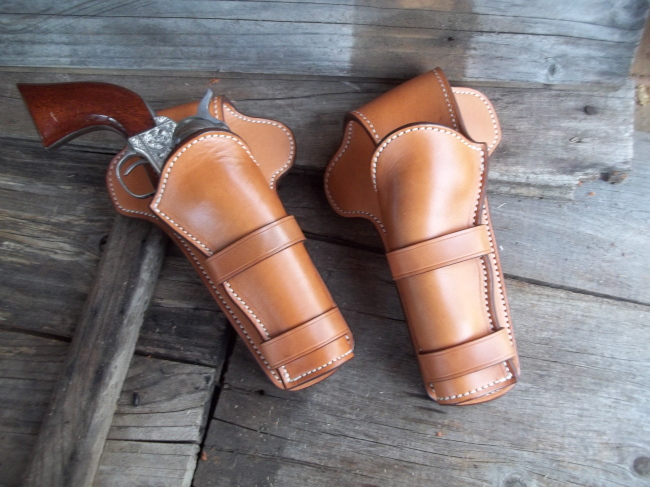 Gunfighter, plain, in natural saddle tan (will darken with time and use)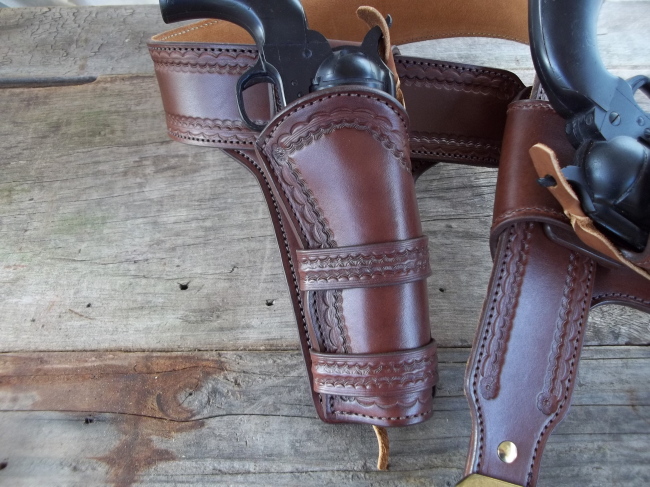 We take great pride in providing the finest holsters we can make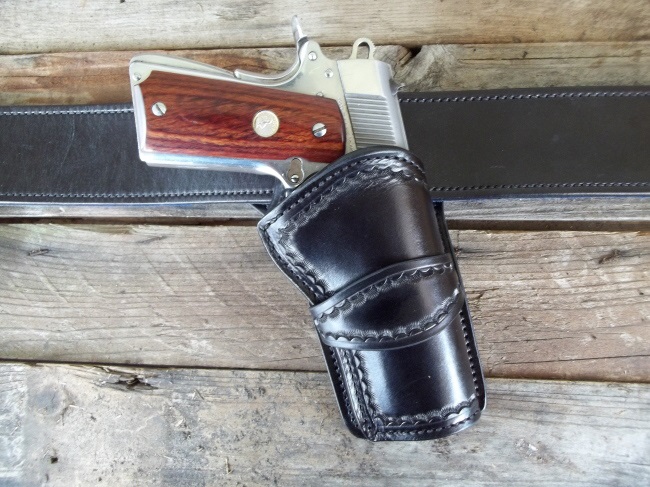 Side by side comparison of Cowboy Comp and Gunfighter.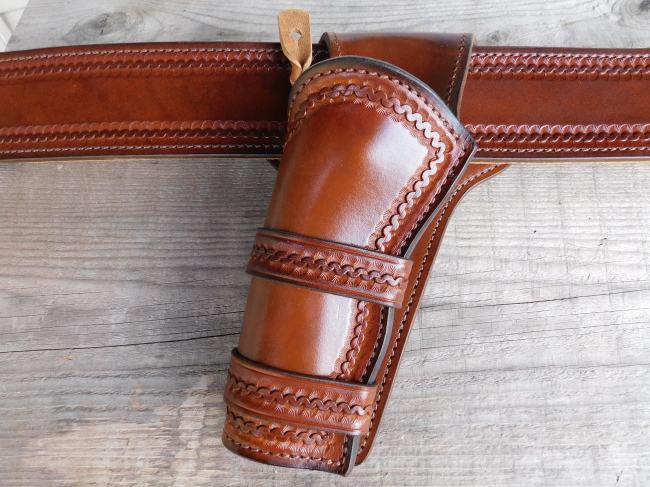 Dark Chestnut and Serpentine border for 'Angus Red'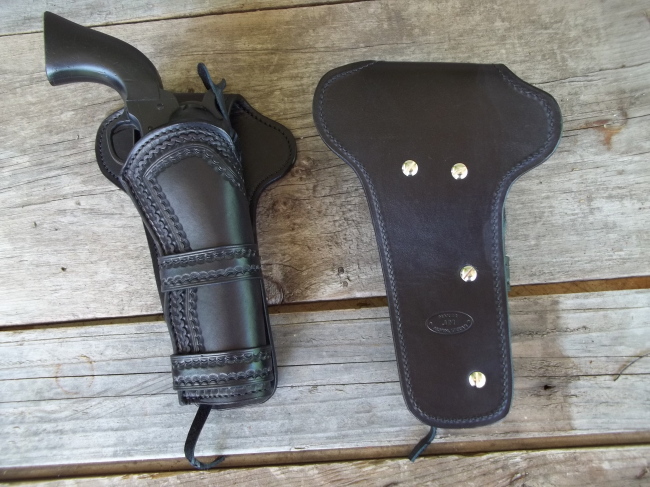 Standard Gunfighter has flared base, but can be ordered with a narrow base.