J. M. Ross
Maker
Wild Bunch III Holster

ALL Wild Bunch Holsters feature:
· Fully lined double layer 6/7 oz. leather
· Legal in all SASS matches
· Locking piece to hold on belt securely
· All holsters built with Chicago screws through the body
· Border tooling, conchos, or personal touches
WB III Holster
● Muzzle forward design for natural draw.
● Cut down and flared to speed draw.
● Holster stands away from body further and has slight 'kick out'
● Full skirting.
● Holster can be made with or without band.
● Pure performance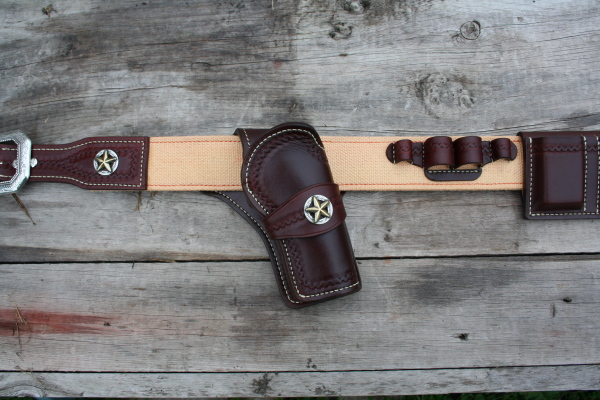 WB III rig for 'Rider in the Sky'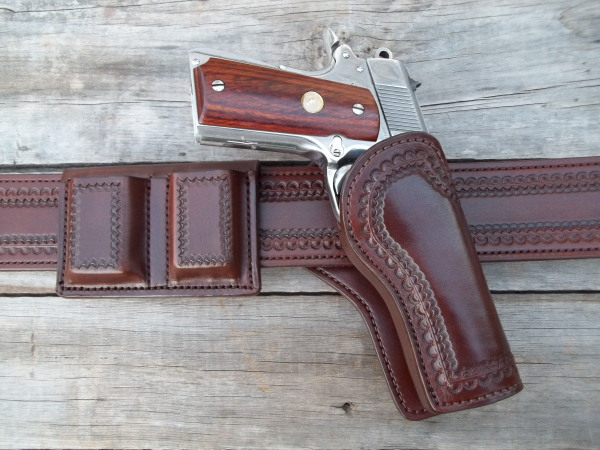 Express Border for "Dutch Diablo"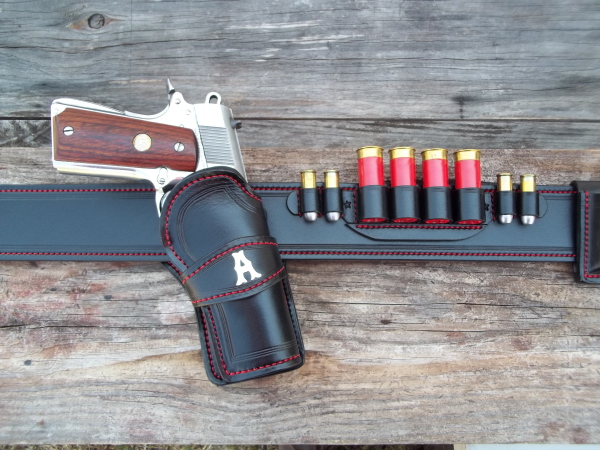 Sleek WB III rig in black made for 'Anonymous'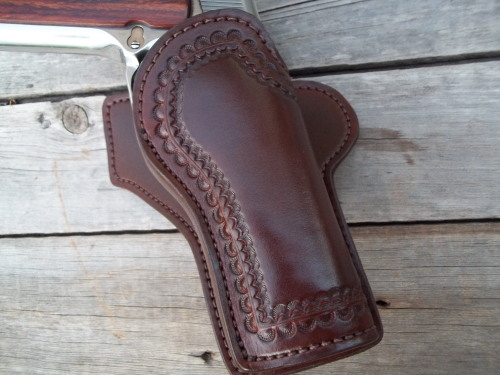 Dark brown, Express Border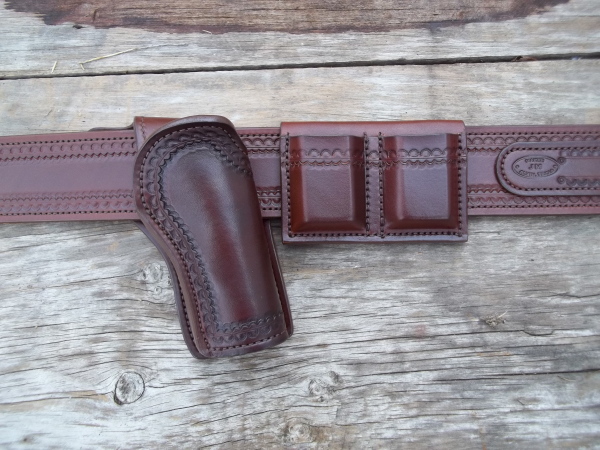 Dark brown with Express Border, for 'Dustin Mudd' of New Zealand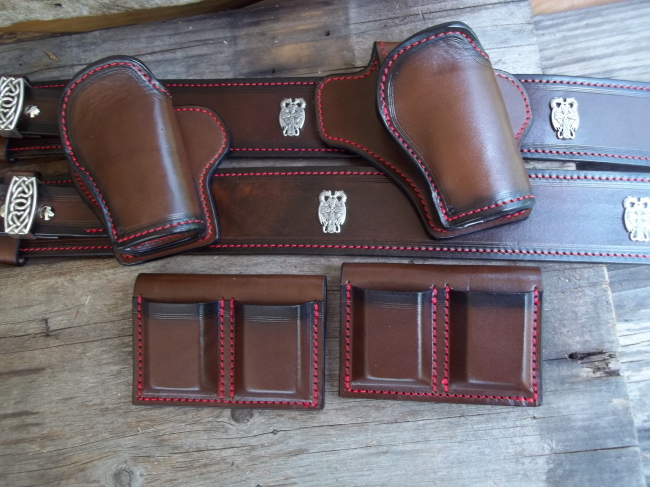 Custom cut WB III for 'Ron Hood'