J. M. Ross
Maker
All-in-One Belt
Features:
• Scout Belt made with loops for shotgun/rifle-pistol, or
• 3 piece belt made with wider center section, with custom shell layout.
• Benefit of a shotgun belt without a separate belt
• Ladies curved belt is 3 Piece style for greater comfort
• Same pricing as shotgun belts (no added loop charges)
• Customer can customize to personal tastes
• Wide Center section belt only made as 3 Piece belt, curved or straight.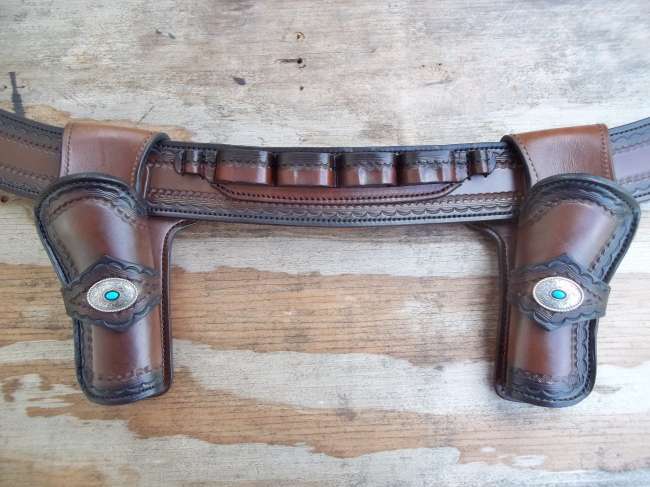 All in One can be curved or straight.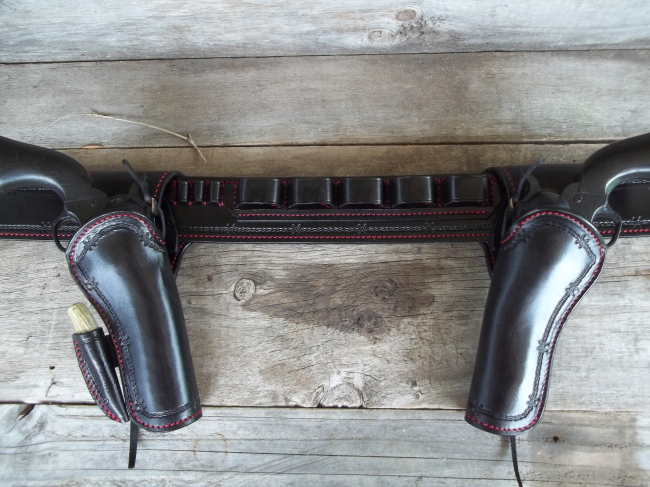 Custom layout for those not wanting to use a separate shotgun belt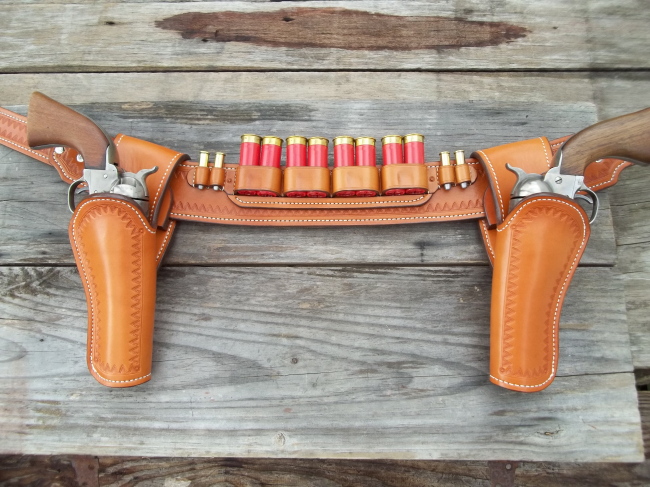 Border #5 in Saddle tan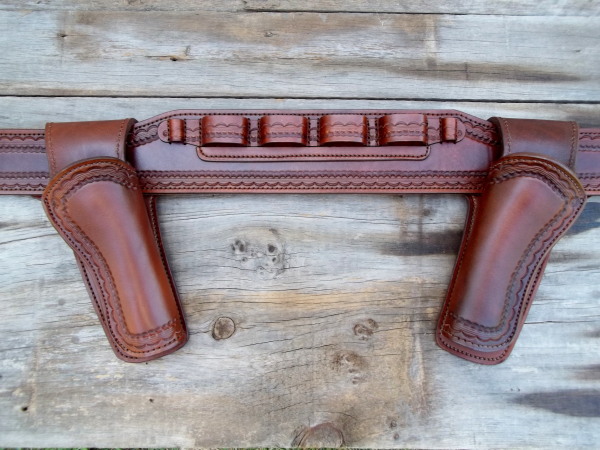 Dark brown oil finish, Schofield Border
.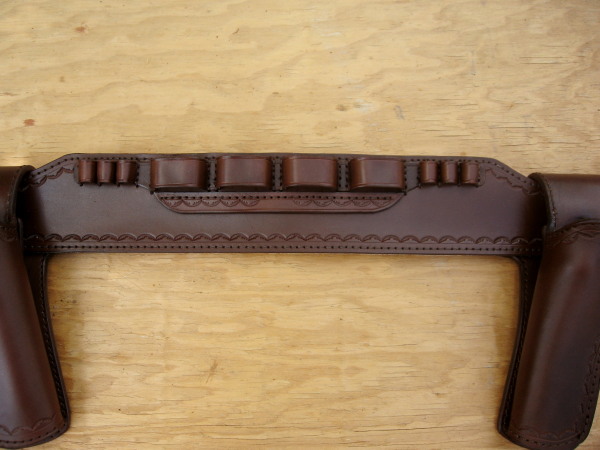 All-in-One, Dark Brown, Border Tool #4