We stand for the flag, and kneel for our fallen brothers.
We are a family of public service and military and want everyone to know.
J. M. Ross
Maker
Range Accessories
Items pictured are hand made accessories for use on the range and to complement the western look. These items are on hand and available for delivery, just contact us and make your selection.

Large Koda Bag $50. These look great on the gun cart. Bags are canvas lined with leather top and strap and will hold everything from a day of shooting.
These bags are available now, just select the one you like.
Fancy Possibles bags, 5 x 6 inch, hand made suede and glass beads
Left $30, Middle $35, Right $30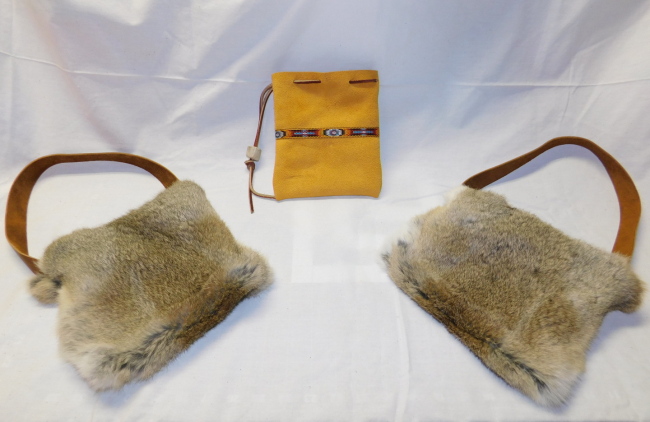 Rabbit bags, 7 x 7, and buckskin bag 6 x 7, $25 each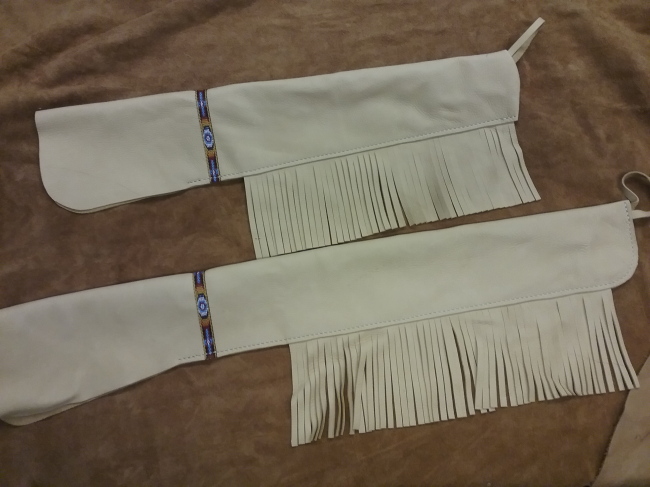 Deertan leather long gun covers with fringe and accent, 20 inch rifle, 20 inch double barrel: $110 set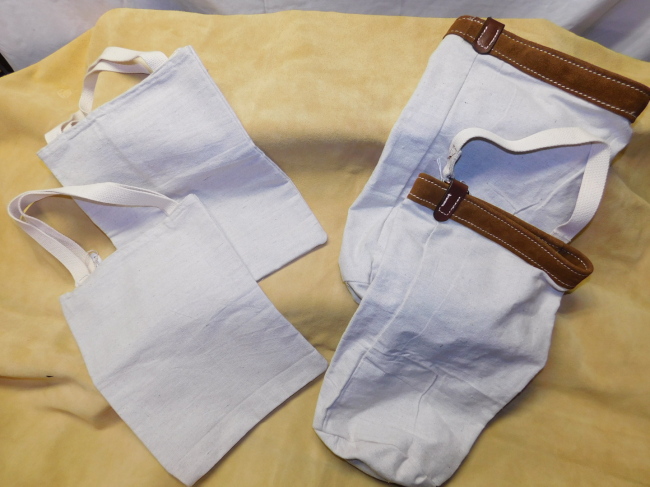 Canvas tote, $20, Canvas Range bag with suede top $30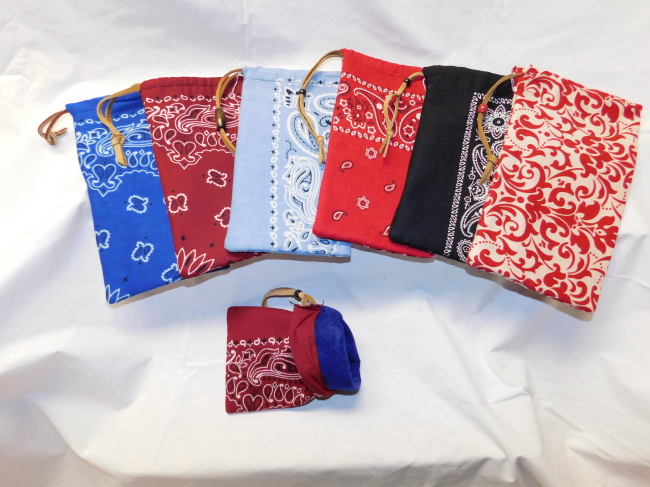 Bandana bags $12, handmade felt lined bags will hold ammo, brass, phone, or shooting glasses