Cowboy Holsters
Cowboy Comp
Cowboy Comp II
Express
Gunfighter
Gunfighter II
Doc Holliday
Trooper
Cheyenne
Westerner
Cheyenne Ranger
Cowhand
Wild Bunch Holsters
Wild Bunch I
Wild Bunch II
Wild Bunch III
Wild Bunch SSS
Patton
Belts
Ranger
Scout
Canvas
All-in-One
Expedition
Money
Bando Belt
Shotgun

♥♠♦♣♥♠♦♣♥♠♦♣♥♠♦

J. M. Ross
Maker
Leather Ranger Belt
- Billeted belt, 2 ½ Inch standard, traditional style.
- Made of 8-10 oz. leather
- Suede lined standard, or optional smooth leather lining
- All tooling and color options available
- Ammo loops placed to customer preference.
- Other widths available, we cut to the full width listed
Custom options are not a custom expense
- Loops can be put anywhere on your belt, pistol/rifle/shotgun
- The belt can be made for an award buckle and the end left solid.
- A full competition rig can be configured to the shooter.
- Belts can have conchos or spots added for unique appearance.
- Belts are available with a curved contour for comfort.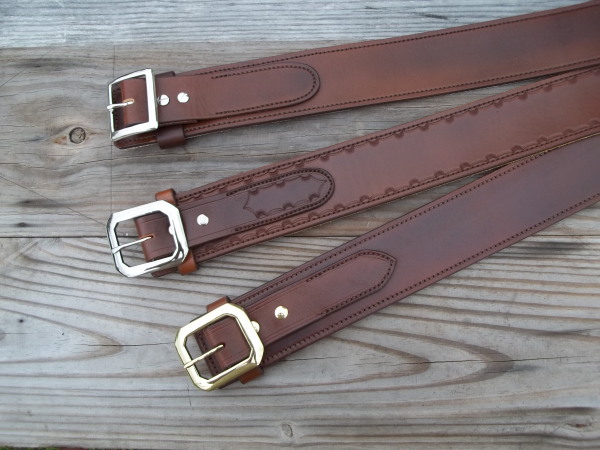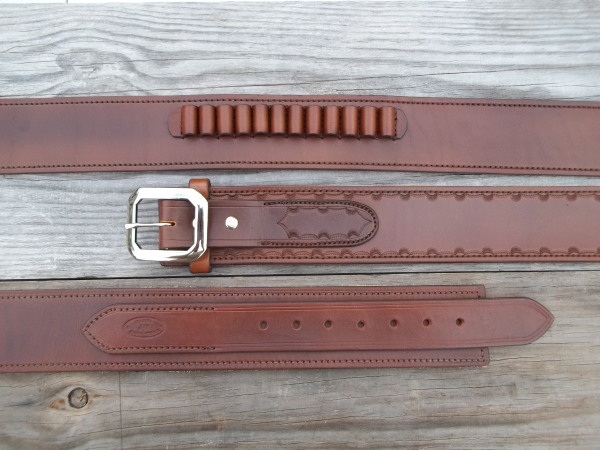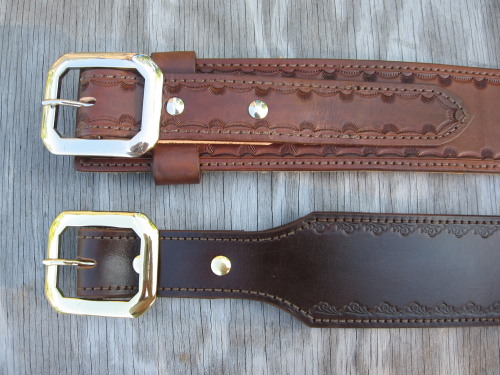 Ranger Belt on the top, Scout Belt on Bottom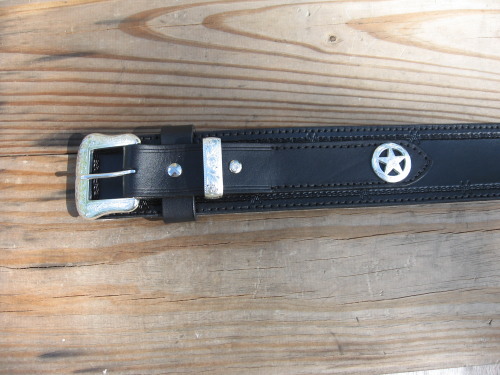 Ranger Belt, Black