J. M. Ross
Maker
Accessories for all occasions. We make a wide variety of items to compliment your shooting gear. All colors and border styles can be matched to complete your gear. Our ammo slides can be made in any variety of caliber or combo.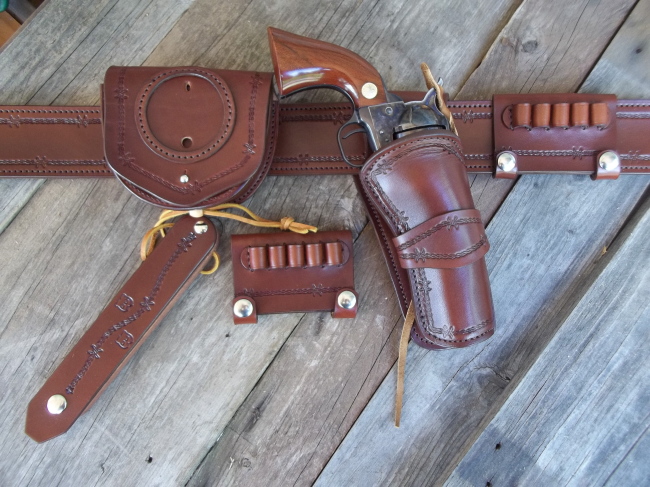 Coordinating accessories are not a problem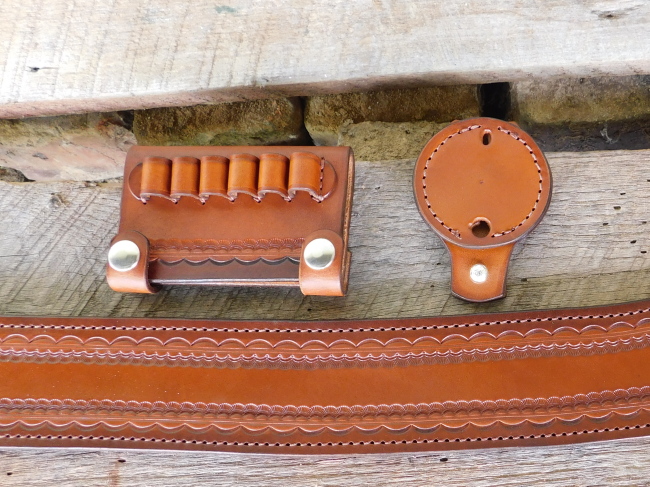 Ammo slide, round badge holder in Light brown with brown shadow with Schofield border
Loading Strips
Your Choice of Calibers
Mix and Match calibers is fine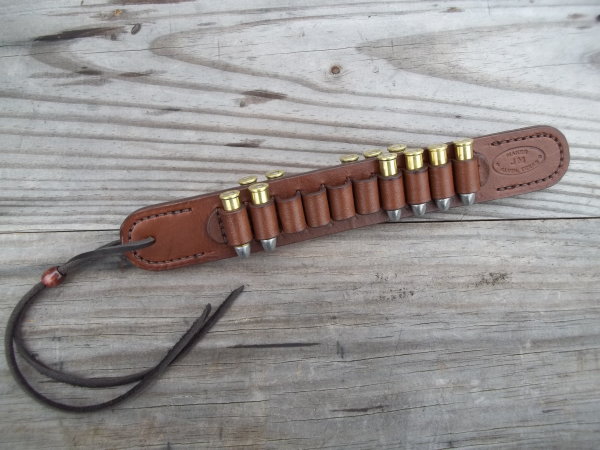 Loading strips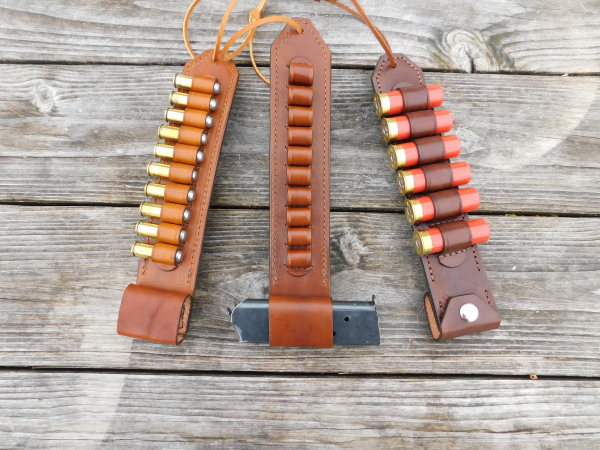 Wild Bunch load strip with magazine $44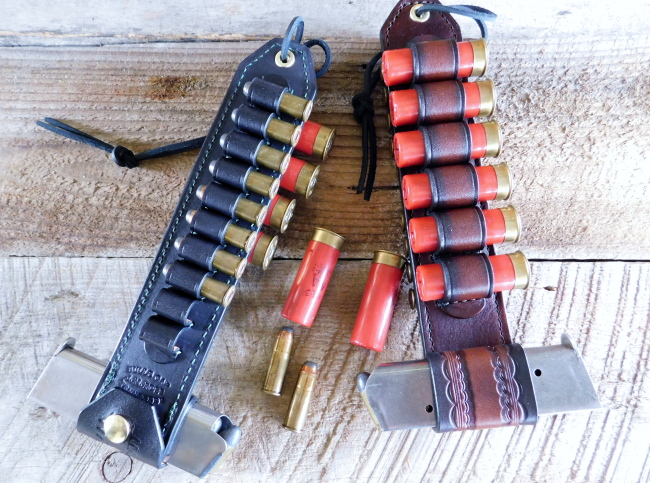 Wild Bunch load strips with magazine location can match any rig.
Miscellaneous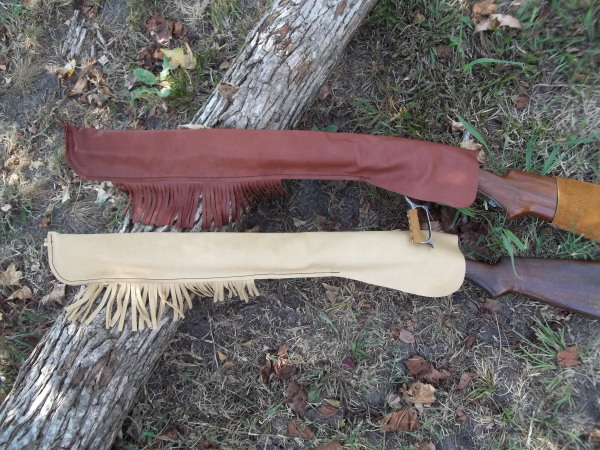 Gun covers for most any CAS long gun, deertan leather shown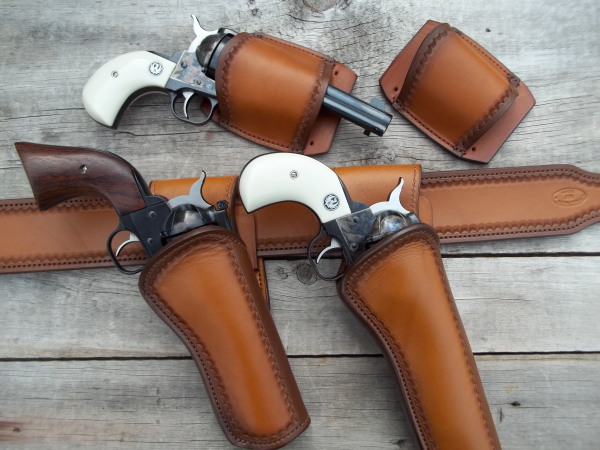 You can chose Cart holsters to match your gun rig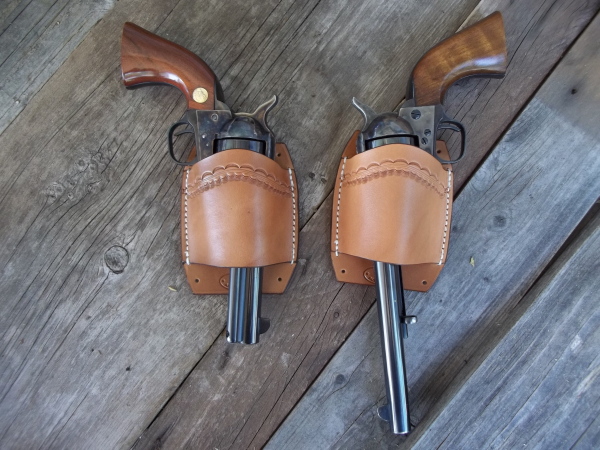 Cart holsters mount to a flat surface and hold any pistol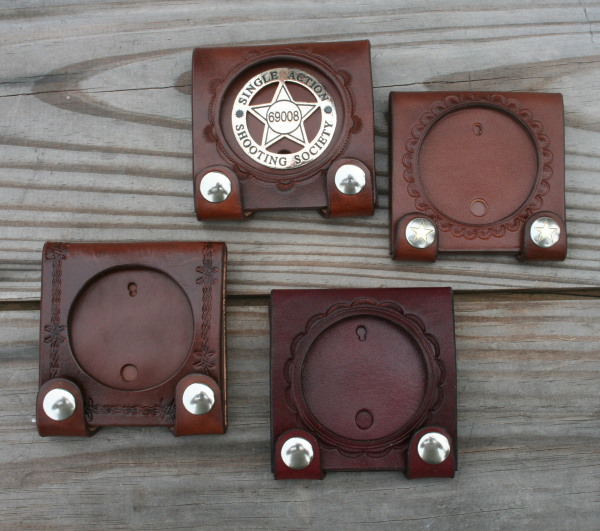 Badge holders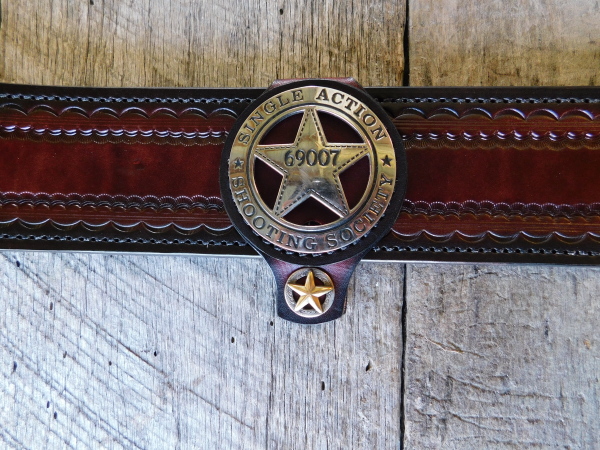 Round badge style uses small concho or a Chicago screw $24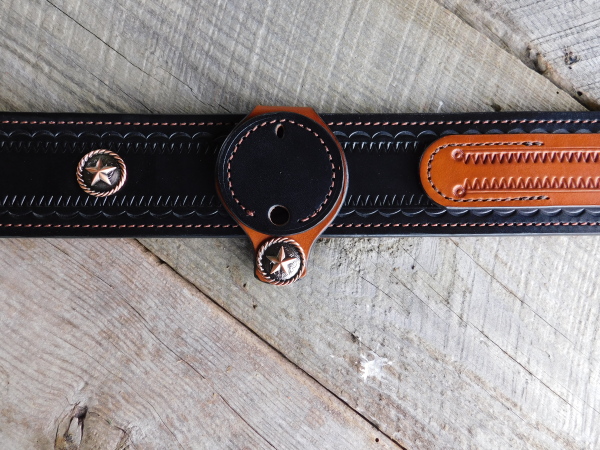 All colors can be made and wide selection of conchos.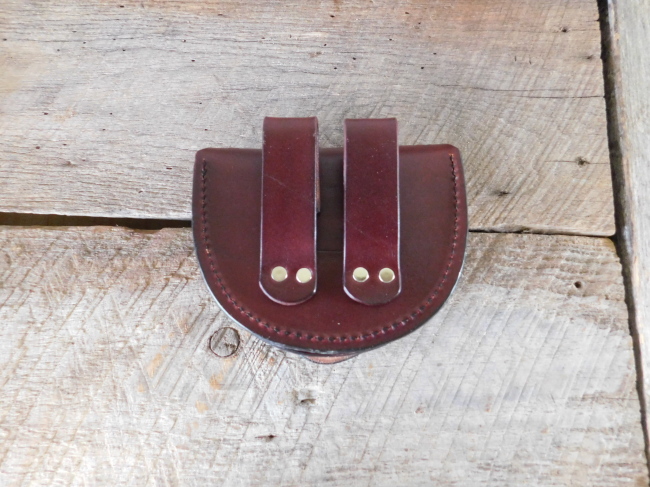 Rear of large pouch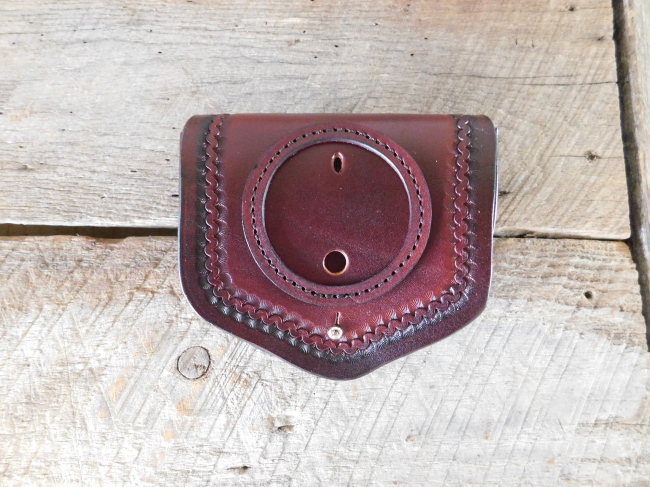 Large belt pouch with badge location, mahogany and brown shadow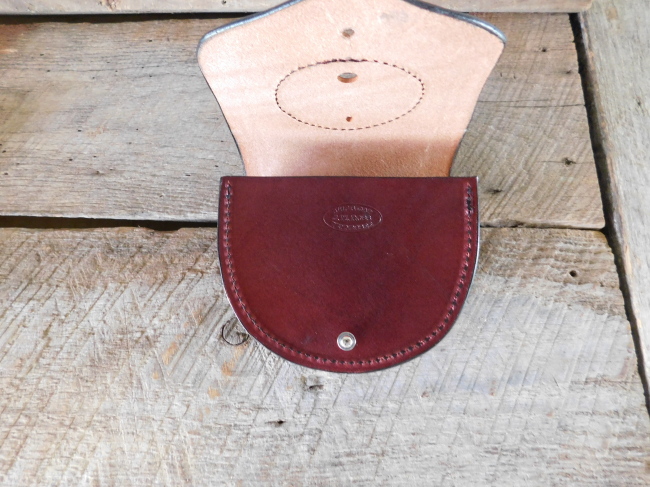 Shotgun Slides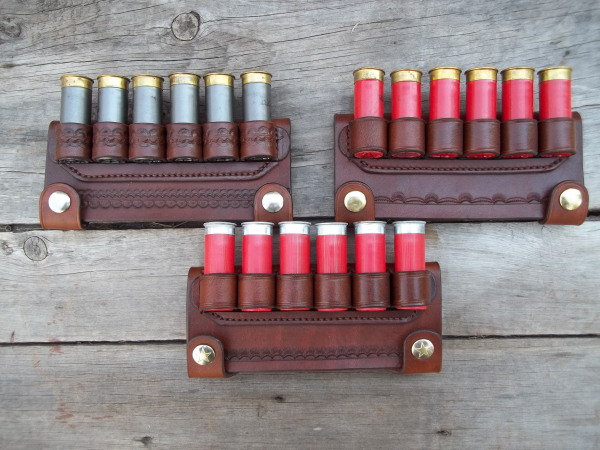 Shotgun slides in dark brown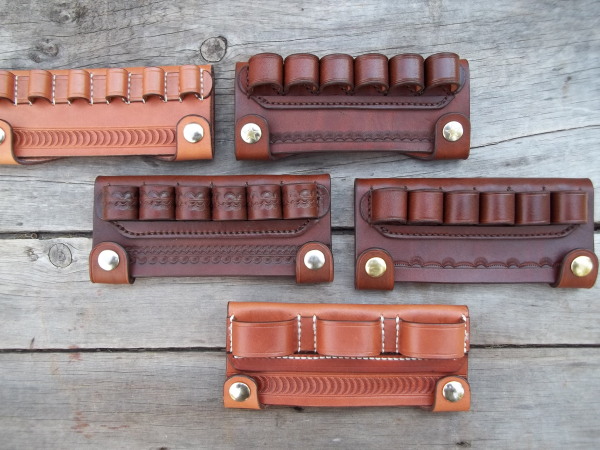 Slides can be any style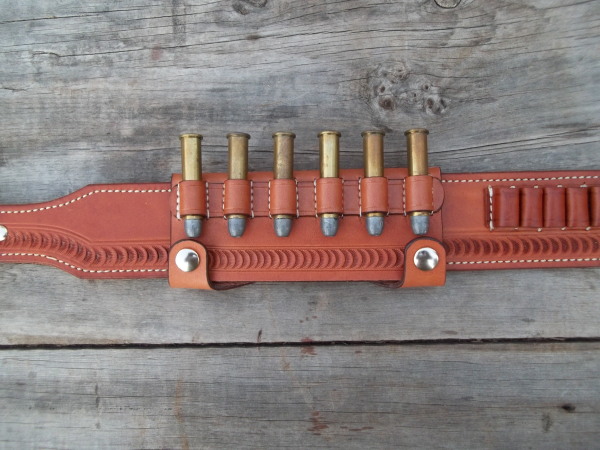 Custom slide made to match El Paso Saddlery belt