As of April, 2022 we are currently heavily backlogged
and all orders are taking additional time. NEW work should expect
a 6 month wait until the current work is cleared,
pending orders will be completed as quickly as possible.
J. M. Ross
Maker
(423) 754-1285
Wild Bunch II Holster

ALL Wild Bunch Holsters feature:
· Fully lined double layer 6/7 oz. leather
· Legal in all SASS matches
· Locking piece to hold on belt securely
· All holsters built with Chicago screws through the body
· Border tooling, conchos, or personal touches
WB II Holster
Cut down and flared to speed draw.
· Holster stands away from body further and has slight 'kick out'
· Full skirt (extends to muzzle end)
· Holster can be made with or without band
· Neutral Cant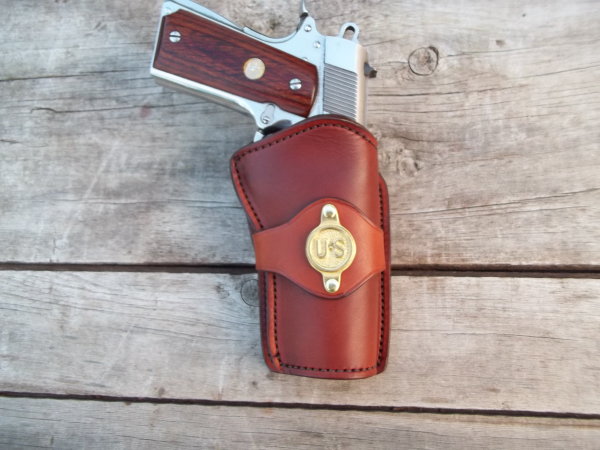 Russet WB II featuring US harness plate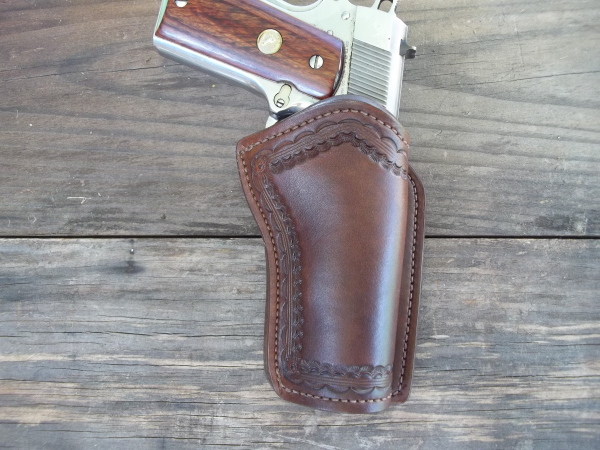 WB II in Chestnut brown and Schofield Border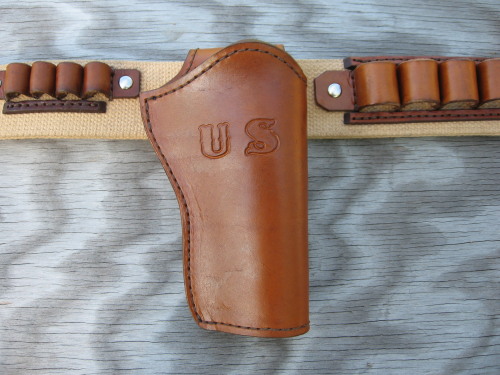 WB II light brown, tan canvas belt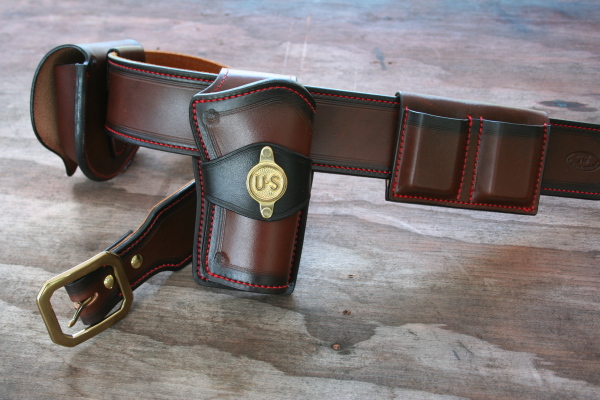 Dark brown and black shadow with red thread accent for 'Jackaroo'