J. M. Ross
Maker
About JM Leather
The basis of a small shop is simple: you get more service and quality from dealing with your maker directly. Every step is completed by the same craftsman that you communicated with from the beginning. We did not buy this name, it has been built on for years.
John spent his first 25 years working as a uniformed police officer and deputy sheriff in the field. So the quality of a daily worn work belt was important and appreciated. Hunting in Texas from youth and being a police firearms instructor have lead to a lifetime of gun related activities, and analyzing the performance of equipment.
In 2004 he and his wife Susan began shooting at cowboy action events for recreation as Johnny Morris and Montana Hannah. Johnny has been a club range master and board member of a SASS club and respectable shooter in cowboy action and wild bunch events. As interest grew, in 2009 J M Leather was created in Alvin, Texas. This became a full time pursuit with a focus on cowboy shooting gear. The work has never been contracted out and continues the same as it started. We then moved east to reduce the travel distance to family in North Carolina and settled in Bulls Gap, Tennessee in 2018.
The junior member of the group is Walter who tries to keep the website working. With limited knowledge and old age forgetfulness he does the best he can. The Cheyenne Ranger holsters are named after his SASS alias.
J. M. Ross
Maker
If you are looking for a buscadero, or just other styles.
Please look at http://www.hastingsholsters.com/ for top quality.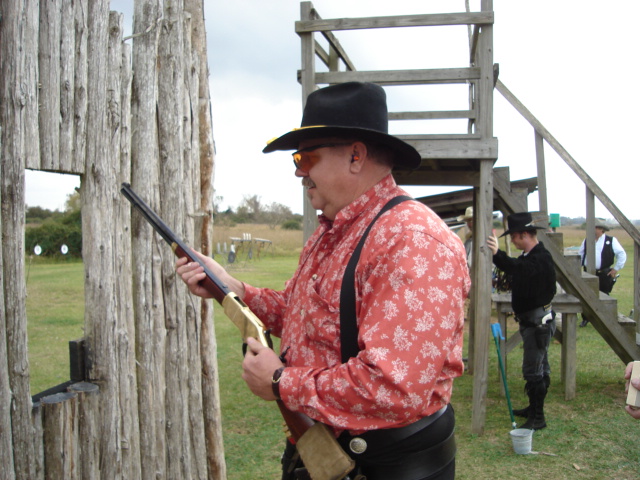 Count yourself lucky if you ever enjoyed the comfort in the shade of a "Pinetree"